Innocent and carefree hitch-hikers, discovering a connection to the universe whilst stargazing in Rome... For Sunday Miscellany on RTÉ Radio 1, listen to The Perseids by Margaret Hickey above...
Many years ago, when hitchhiking was common in Europe, my great pal Merrily and I thumbed our way to Rome. We were magnificent in our innocence, ignorant and fearless in equal measure. Mobile phones didn't exist then, and, with not even a map between us, we might have expected trouble. But none came.
One evening, when it got too dark to hitch, we clambered into some farmer's field and unrolled our sleeping bags. Lying beneath a dark Tuscan canopy with the scent of warm rosemary in the air, we talked and giggled until, suddenly…. Hey! Did you see that? What? A shooting star! Look, there's anoth.... Over there! Where? Where?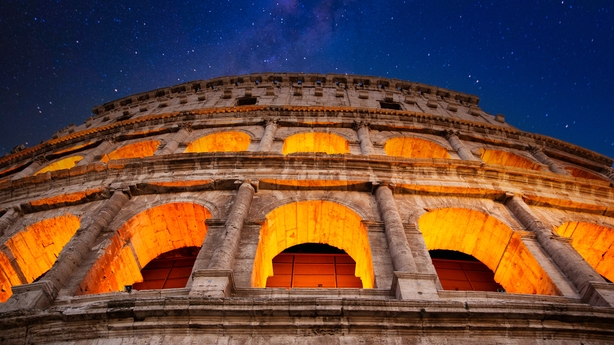 We didn't know which quarter of the sky to look at. Some stars were tracing a steady path, while others just fizzed in a shower of sparks and were gone. The whole sky was a pinball machine lighting up. For much of that night we lay on our backs, gazing in wonder at the extravaganza taking place above our heads. We two young women lying in that Italian field were linked across the millennia to the ancient Greeks, who wove stories around the shapes they saw in the heavens. That night we experienced a sense of awe at the weight of, the vastness of the universe. We felt blessed.
I now know that what we were witnessing was an annual phenomenon known as the Perseids. When we see a fantastic light show in the sky, it's actually caused by dust particles falling into our atmosphere and burning up, creating streaks and bursts of light which we call shooting stars...