We present an extract from The Branded, the new thriller by Martina Murphy, author of The Night Caller.
During an unprecedented heatwave, the body of a young girl is found in a submerged suitcase in Loch Acorrymore on Achill Island. DS Lucy Golden is tasked with identifying her and returning her to her family. As Lucy is drawn deeper into the case, she realises that these murders may be a whole lot more sinister than first thought....
---
The incident room is hopping that evening for the conference. Aside from the team, there are off-duty guards and detectives from other districts because murder is always big, and the death of a young woman in a bag in a lake is bigger still. And if it turns out that our victim is a minor, that'll affect us all. Galvanise us too, I hope.
The air is stifling. It reeks of heat and body odour and coffee. Dan opens a window, which makes zero difference.
The boards erected at the top of the room will be used to track the details of the investigation. They'll fill with information as the days go by. Kev has also secured a projector for us.
'Thanks for coming in on a bank holiday,' William says, standing up. He speaks quietly but there is almost instant silence. He has that rare air of command that I think will get him to the top in this job. He stands tall, hands in his pockets, and surveys the room. He's wearing the same suit he had on earlier but it doesn't look sweaty or wrinkled, and he appears totally relaxed and at ease. 'So, lads, before we give out the jobs, a word about the case. As all of you know, the body of what we believe to be a very young woman or child was found in a suitcase in the water at Lough Acorrymore earlier on today. As of now, we have no ID and establishing her identity will be our first priority because until we do, or unless we do, we will not make much progress in this investigation. Once ID has been established, a family liaison officer will need to be assigned. This work is vitally important so, no matter how tedious, do everything with focus. Do not attempt anything if you're tired or hung-over.' Someone titters and William eyeballs them. 'I mean that,' he says, and the guard, a young woman, flushes. William flicks a glance at Dan. 'Dan?'
Dan turns on the projector and an enlarged picture of our victim appears on the blank wall behind William. The quality of the photograph is good, detailed, so that you can see, even under the plastic sheeting, every wrinkle and fold in her skin. You can also see how small the IP is. Calling any victim of violence an IP – injured party – is, in my book, such a euphemism for what has been done to them. Still, I know that the image sears itself into the minds of all there, which, of course, is the point. William allows the picture to do the talking before he resumes: 'Very young IP as you can see. We have as yet no idea how she died. The PM will take place tomorrow, Detective Sergeant Lucy Golden will attend along with Garda Susan Blake.'
There is a tiny yelp from halfway down the room, which is quickly suppressed. Susan. She looks desperately at her friend and sometime partner Mick, who pretends he doesn't notice. No one likes PMs, especially not the ones that Joe Palmer presides over. He seems to take pleasure in making his observers uncomfortable. Hardened medical students have walked out on him. The trick with Joe is to remain blank and unimpressed. I am unsure if Susan will be capable of that.
'Jim is IRC,' William is saying, 'and I'm SIO on the investigation. Senior. Investigating. Officer.' He stresses the words. 'Everything goes through us. Got that?' People nod and he turns to me. 'Lucy?'
I'm not one for the big speeches. When I was a child, I'd hide away at my own birthday parties, not enjoying being the centre of attention. The problem with promotion in the guards is that a certain amount of public speaking is a requirement of the job. And the importance of doing it right can't be underestimated. You have to be clear and concise in what you say, so there are no misunderstandings. You have to instil confidence, make people believe that you know what you're doing – which you do to a point. But you can never predict an investigation. Indeed, tunnel vision is a bloody dangerous thing. So, every crime is a trip into the unknown but with certain procedures that anchor you. Luck is involved more times than you care to admit but mostly it's down to solid police work and good communication.
Before I begin, I take a look at the picture of our girl to steady myself. I can't let her down. She did not deserve that death.
'What we have here,' I say and, to my relief, my voice carries, 'is what looks like the murder of a young woman. We don't know her age but we can be certain of one thing. She died before her time. Someone is missing her. Someone is mourning her. As William said, we need to identify her as quickly as we can and give her family closure. And after that, we need to find out how she died, and if someone is responsible for her death, make sure they pay for it.'
My words fall into silence so deep that I think I've been too strong, but then I see Susan nodding and know that I've hit home. Sometimes you use the last-seen footage of the victim or videos of them laughing with their children to humanise them, to underline the point that this person is not just a statistic to be counted as a 'solve' or a 'live' at the end of the year but a living, breathing person who was loved. All we have to show of this girl is a picture of her battered body in a bag. But it's enough.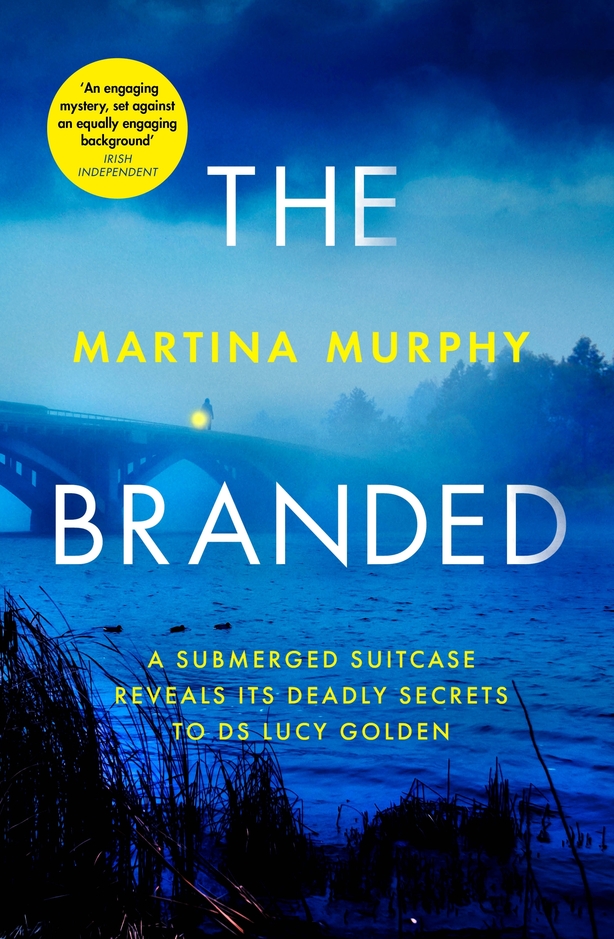 The Branded is published by Constable