Via Sunday Miscellany on RTÉ Radio 1, artist Gary Coyle recalls his time as a coat checker while an art student in New York in the 1990s - listen to Horace above...
The day after I arrived in New York in July 1990, I started looking for a job, attending to the relentless New York imperative of making money, and which didn't stop until I left nearly four years later.
Over that summer I had a dizzying array of jobs. The first was as a waiter, which lasted for all off three days before a combination of my incompetence at what it entailed and my intolerance of the crankiness of some of the customers, came to a head. I quit after a row with someone who wanted the savory omelette, but without the egg. A quick succession of other jobs followed: as a furniture mover - a hellish job of daily climbing the equivalent of Croagh Patrick while lugging heavy furniture in 35 degrees of heat; as a focus group camera man, as an office temp, and as painter and decorator.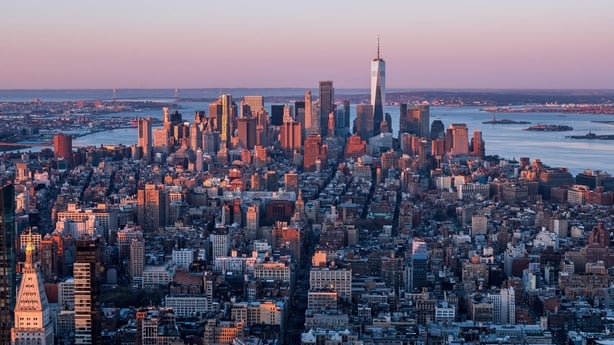 And then finally that autumn I came upon a job that fitted in with my life as it was then… being an art student by day and a coat check by night. Lousy pay but the tips were good.
My coat checking job was in a big gleaming …Midtown hotel – and I worked at all sorts of events there: dental conferences, the ubiquitous bar mitzvahs, charity bachelor auctions - think Love Island crossed with the Ballinasloe horse fair. I got a fascinating insight into America: simultaneously so familiar and so alien. I was invisible, a drone, attending to the whims of the wealthy.
No one tipped better or for that matter more ostentatiously than the mobsters. All pulled out of massive bill folds of cash, 10 sometimes 20 dollars per coat...
Listen to more from Sunday Miscellany here.