This week's Lyric Feature Here Be Dragons is a 'sound story' that asks us to consider our relationship with maps in this moment, as technology radically alters how we navigate the world.
Below, writer and producer Mary Brophy introduces her adventure in sound - from Here Be Dragons, watch a clip of musician Omar Baldeh playing a traditional Gambian air above.
---
Medieval mapmakers supposedly marked the phrase 'Here be Dragons' on their maps to indicate the uncharted territories of the world, where unforeseen perils might await the explorer. Today, it's considered a wry warning, a byword for all those roads you shouldn't go down, the things you really don't want to talk about because, well, that way danger lies. For this Lyric Feature, Here Be Dragons, I set out to make a story of maps and dragons in a world where there is little or no uncharted territory left, where Google maps and GPS plot our every step. And we've vanquished all the monsters, right?
There is a magic to maps.
An atlas offers you the world. Some maps mark riches, a travel map whispers adventure and certain maps beguile with the assurance of a fixed position. Your place in time. You are here.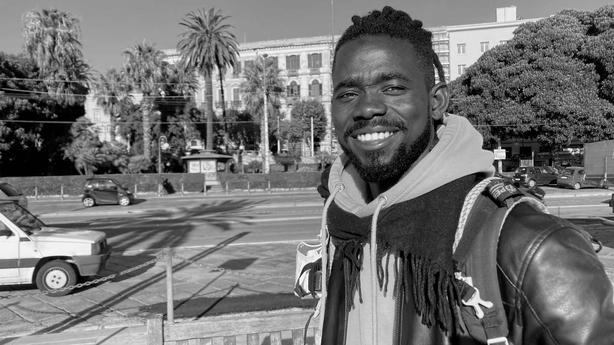 But maps are rarely if ever neutral. They are influenced by the culture in which they are made, the reasons for which they are drawn. By their nature, they distort reality. They are representations after all and the mapmaker decides what to represent. The Mercator projection, the map of the world you learned in school, is a classic example. Maps can explain the world but they only have meaning by making choices about what information to give and what to leave out. They can also only map what we know or what we think we know, which makes them fallible. And they are never fixed, especially now.
Maps are rarely if ever neutral.
Here Be Dragons challenges our faith in the map and explores how maps frame our perspective of other people and places. It takes us from Ireland to Sardinia, Italy - the point on the European map migrants reach, if they survive the Mediterranean. And from New York to the Northern Territory, Australia, we consider what happens when we outsource our capacity to way find.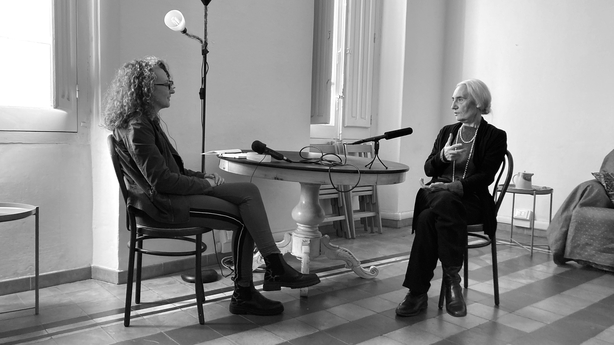 From the past to an imagined future, with geographers, migrant artists, detectives and way finders, we explore these questions by way of a series of 'maps', layered one on top of the other, so that you might hear some patterns, some insights in the data or ways to navigate.
Perhaps you'll just hear dragons.
The Lyric Feature: Here Be Dragons, RTÉ lyric fm, Sunday June 26th at 6 pm - listen to more from The Lyric Feature here.