The Lyric Feature presents Sauntering with Joyce, a special edition for Bloomsday.
Writer and academic Gerry Dukes has been wrangling with the mysteries of Ulysses for much of his adult life, his son Daragh a composer and audio producer is newer to the Joyce game. Together, they saunter through the streets of Dublin tracing some of the steps of Joyce's characters to find out what the city can tell us about the novel, while, in doing so, reflecting upon one of the central preoccupations of Ulysses, the father – son – father relationship.
Below, Gerry Dukes writes about his first encounters with Joyce...
---
In my early teens, my family was living in a bungalow on Dublin's north side. Our father brought us to school each day by car and on one occasion he noticed that my elder brother had a library book in his hand which he intended to return to the public library in Phibsboro. My father's reaction to being informed that the book was Dubliners by James Joyce really caught my attention. He looked sharply at my brother and said, "You shouldn't be reading that."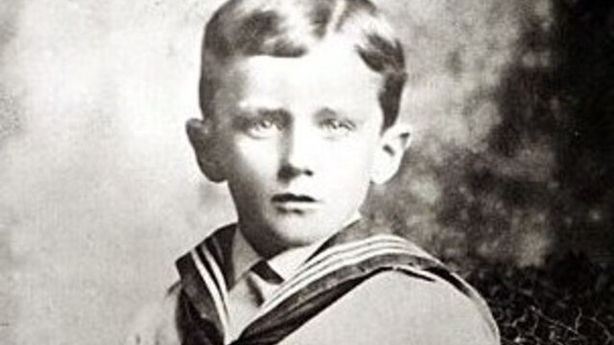 That afternoon, we visited the library; he returned the book and I checked it out for another two weeks. Months later I came across a copy of A Portrait of the Artist as a Young Man in the same library and really got stuck in. By then I had come to know a little about Joyce and his reputation and of the difficulties he had encountered in getting his work published. I soon discovered that Ulysses was not available in any city centre bookshop. In fact I was chased down the stairs of a bookshop on Upper O'Connell Street by the manager who shouted at me, "we would never stock such filth in this shop."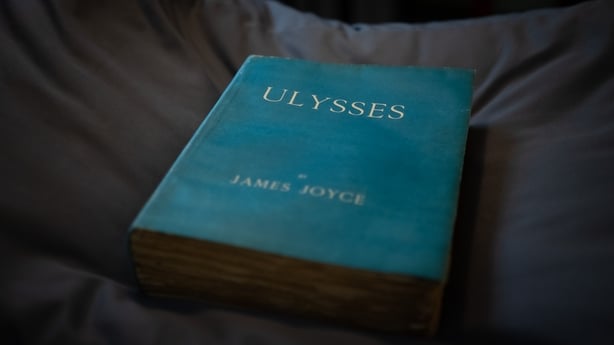 But Lady Luck was soon to smile on me. In fourth year my desk companion was a boy called Tom and one day, after sharing with him my enthusiasm for Joyce, he told me that his late father had a copy of Ulysses that I could borrow. I kept it a good while but before returning the book to him I had learnt that copies of Joyce's books could be purchased from a Catholic Repository on Cathedral Street in the city centre. It was there that I bought my first copy, a 1960 re-set of the Bodley Head edition of 1937. Some years later, I purchased my first copy of Finnegans Wake from the same shop in the full knowledge that it was stocked in nearly all bookshops and was never sanctioned in any way because it was considered to be unreadable.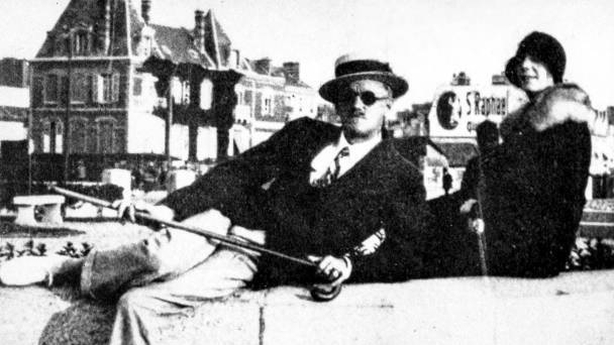 In the mid-seventies, by which time I had become an academic and a father twice over, I found that Joyce's book of the night had a wonderful and soporific effect on young children who were reluctant to fall asleep. They went out like lights. One of those children, a son who is now approaching his half century and is therefore nearly twice my age when I read to him, has been bitten by the Joyce bug.
The enchantment took hold after he participated in a Joyce walking tour in the city that I conducted occasionally for mature American cultural groups that were touring Ireland. My objective was to communicate the joy, the challenge, the bounteous rewards, the fun, the complexity, the dedicated and strict artistry, the plenitude of life and experience of the young, not so young and ever-living artist buried beyond in Zurich.
Myself and that son, Daragh have now collaborated to make an audio tour with the same objective, commissioned by Dublin City Arts office and The Shelbourne Hotel, which launches with a broadcast on the Lyric Feature on RTÉ lyric fm this Bloomsday.
The Lyric Feature: Sauntering with Joyce, presented by Gerry and Daragh Dukes, will be broadcast at 9 pm on Bloomsday (Thursday 16th of June) on RTÉ lyric fm - an accompanying map of their will be available here. Listen to more from The Lyric Feature here.