In the Lyric Feature on Sunday 5th June, at 6 pm on RTÉ lyric fm, poet Gerald Dawe presents From Kingstown to Dun Laoghaire, exploring in poetry and in conversation with friends and neighbours the town that he has lived in and written about for some 30 years - listen above.
Below, Gerald Dawe gives the background to the programme...
---
I first moved to Dun Laoghaire in 1989 and over the years since I've written poems that were inspired by the town's history, its streetscapes and its location on the southside of Dublin Bay.
In From Kingstown to Dun Laoghaire I'm meeting friends and neighbours to explore their evolving impressions of Dun Laoghaire, charting along the way some of the social changes the town has undergone from its 'Kingstown' past to its multicultural present.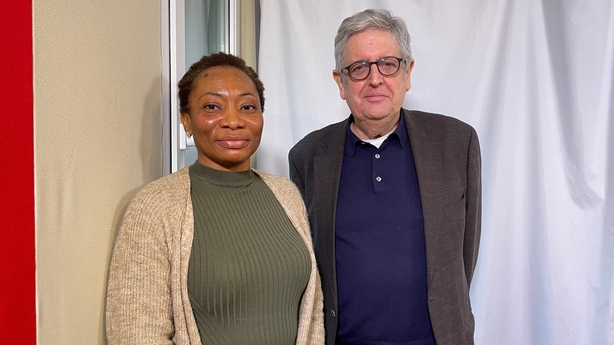 Guests taking part are broadcaster Brendan Balfe, writers Eimear O'Connor and Melatu-Uche Okorie, librarian and historian Marian T Keyes, and literary agent Jonathan Williams, who describes a little-known gem about the great North American novelist Henry James and Dun Laoghaire's Royal Marine Hotel.
From Kingstown to Dun Laoghaire is the third and final part of a trilogy of Lyric Features which include Home Thoughts, a collaboration with Eleanor Shanley that was broadcast in 2018, and Crossing the Sound, broadcast in 2019.
Gerald Dawe has published ten collections of poetry, including The Lundys Letter, for which he was awarded the Macaulay Fellowship in Literature, Selected Poems, Mickey Finn's Air and, most recently, The Last Peacock (The Gallery Press). He has also published numerous books of non-fiction, including the trilogy Northern Chronicles. He was born in Belfast in 1952 and is Fellow Emeritus of Trinity College Dublin. He has held numerous visiting academic and writing positions in UK, Europe, and North America and lives in Dun Laoghaire.
Gerald will be in conversation with Frank Ferguson discussing and reading from his poetry and prose memoirs at The Seamus Heaney Home Place on Friday June 10th at 8pm, with special guests singer-songwriter Anthony Toner and musician Maebh Martin - find out more here.
From Kingstown to Dun Laoghaire is the Lyric Feature on Sunday 5th June at 6 pm on RTÉ lyric fm, and will be available after broadcast as a Lyric Feature podcast.