Opinion: Choreographer Philip Connaughton talks about Party Scene, his and Phillip McMahon's new dance-theatre show with THISISPOPBABY that uncovers chemsex in a transgressive, counter-culture world, and how that a deeper and wider understanding of it is necessary.
---
When I talk about chemsex to somebody outside the queer community more often than not they have no idea what I'm talking about - and that in itself is reason enough to want to make work about it.
The late David Stuart, founder of 56 Dean Street, one of the UK's leading sexual health clinics, is credited with developing the concept of chemsex—or the queer and trans culture of sexualized drug use, particularly involving crystal methamphetamine, GHB/GBL, mephedrone, and other so-called "party" drugs.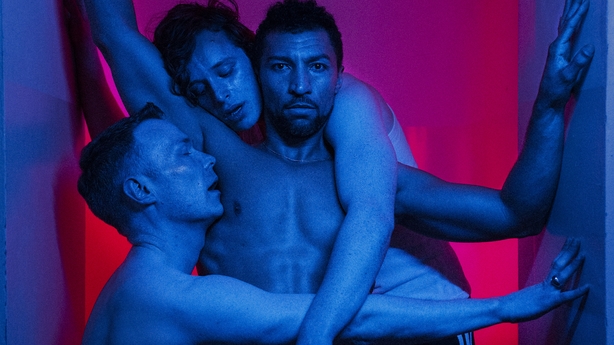 Queers and recreational drug taking is a tale as old as time but there has been a shift in Ireland in the last decade, particularly amongst gay men, in what drugs are being used, and in what context. It's changed from drugs you take to dance and party, to drugs you take during, and for, sex.
It's a complex subject matter so making this dance-theatre work is an opportunity for audiences to learn and discover, and for us as artists to throw some light on an area of society which might otherwise go unnoticed.
When Phillip McMahon and I decided to begin researching and creating Party Scene for THISISPOPBABY, the subject matter had been percolating separately in our heads for some time already, but we decided very early on that it wasn't about teaching any moral lessons. This is not a 'just say no to drugs' piece. Although one can't ignore the risks and danger that can accompany any form of substance abuse, it's too easy to get lost in the stigma around drug taking and it just wouldn't do the work justice. This goes deeper. It's about community, understanding, and care.
As a choreographer I use dance to understand things. I love how the body tells a story and how it can be perceived so differently depending on who's watching and how they see the world.
So when you watch dance it's also telling you a lot about yourself.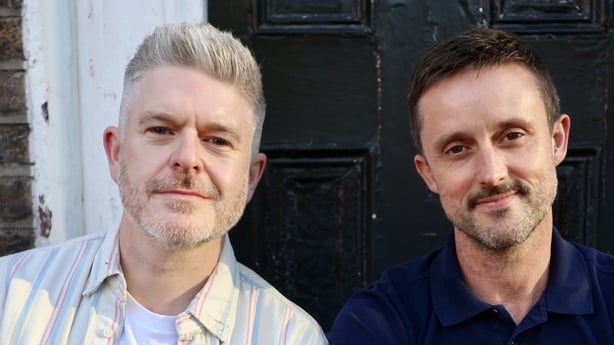 Phillip McMahon and I have been collaborators for ten years now and are also great friends. We've both seen and experienced the shift that has taken place in Dublin over the last few years from within the queer community, and have lost friends in the process. It's a niche subject, but it's personal, which is why we want to create conversation around the issue. There are people working hard on the ground to create support structures for those that might need help like MPOWER, the Club Drugs Clinic, or the Rialto Community Drug Team, but it's an uphill struggle and I believe it's our responsibility, as artists, to add to this conversation.
Dance-theatre for us is the perfect medium to represent this transgressive, counter-culture world. Words alone are not enough- it lives in the body. When Phillip and I work together we try to forget about who takes on what role, creatively. It's a true collaboration, and the shared aim is to find the best way to get where we need to get to artistically and that's really exciting.
It is, of course, a challenge. You cannot tell every story and we really want to do our community justice. We want to look at the highs and lows of the session, examine moments of intimacy where truth is possible. We want to celebrate and honour beauty and vulnerability while also questioning what it means to be a community and if things go wrong, are we really there for each other?
We've pulled together four incredible performers from Ireland, Brazil, America, and Australia, and it's really fascinating to see them bring this work to life.
We had a work-in-progress showing as part of Cork Midsummer Festival last year which was extremely well received and are delighted to now premiere the work this June at the Marina Market, Cork before a two-week run at Project Arts Centre Dublin, as part of Dublin Pride.
THISISPOPBABY premieres Party Scene at The Warehouse @ Marina Market, as part of Cork Midsummer Festival 2022, June 15-17, before travelling to Project Arts Centre, Dublin, as part of Dublin Pride 2022 - June 22 - July 2 - find out more here.
---
The views expressed here are those of the author and do not represent or reflect the views of RTÉ