Light and shade mingle in two unforgettable musical one-offs that promise a memorable evening with a ravishing Piano Concerto of poetry and passion, and a Requiem of exquisite emotions to stir head and heart - watch live from the National Concert Hall from 7.30 pm on Friday 20th May, and download your digital programme here.
Brilliant young Romanian pianist Alexandra Dariescu makes a welcome return to the National Concert Hall for the precocious lyrical power of Clara Schumann's only Piano Concerto, composed when she was just 14. Brilliantly framing exuberant virtuosic writing for the piano with a vibrantly full and dramatic orchestral accompaniment, it teems with romance.
Brahms' Ein deutsches Requiem is the most beautiful, stirring and heartfelt expression of loss, offering comfort to the living even as it laments the dead.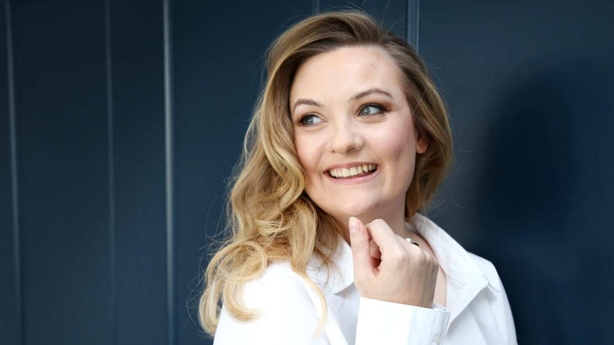 Former Principal Conductor Gerhard Markson returns to lead the National Symphony Orchestra, National Symphony Chorus and two of today's finest young singing talents: soprano Jennifer Davis, 'the epitome of class and poise' (GoldenPlec), and 'simply brilliant' (Planet Hugill) baritone Ben McAteer.
Dwelling on the hope of resurrection rather than the fear of Judgement Day, Ein deutsches Requiem was begun as a memorial to Clara Schumann's husband, Robert, and completed following the death of Brahms's mother. It is a sublimely moving Requiem Mass like no other.
With no strong faith of his own, Brahms's use of texts from the Lutheran Bible sets his Requiem apart, just as his focus on the living creates a uniquely profound experience. At its heart is a radiant choral passage that substitutes warming consolation for expected fire and brimstone to movingly suggest that love survives even death.
Programme
Clara Schumann - Piano Concerto
Brahms - Ein deutsches Requiem
The National Symphony Orchestra
Gerhard Markson, conductor
Alexandra Dariescu , piano
Jennifer Davis, soprano
Ben McAteer, baritone
National Symphony Chorus (Chorus Director: David Young)
Presented by Paul Herriott, RTÉ lyric fm