What inspires and drives the creative mind? John Kelly returns to RTÉ One with five new episodes of The Works Presents, which explore this very question - his guests include innovative musicians, visually stunning film-makers, well-loved writers, unique composers and performers as well as politically-driven artists - watch now, via RTÉ Player.
In the latest episode, John talks to acclaimed visual artist Rachel Fallon.
Fallon is a visual artist whose work encompasses sculpture, drawing, photography and performance - dealing with women's relationships to society, motherhood, and the domestic realm.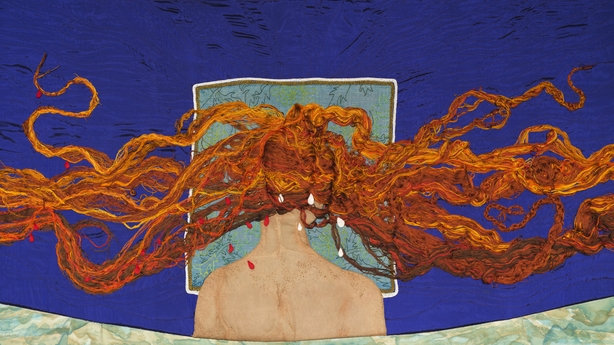 As well as her individual practice, she is also known for her collaborations with other artists and collectives - including Artists' Campaign to Repeal the Eighth Amendment, and Desperate Artwives.
Her monumental textile sculpture The Map, created with Alice Maher, recently displayed at Dublin's Rua Red, as part of the gallery's ongoing Magdalene Series.
But whatever the project, for Rachel, it's all about the various processes of making.
The Works Presents, RTÉ One. Thursday May 19th @ 11.15 pm - catch up via RTÉ Player.