Poet Enda Wyley introduces Illuminations, a new anthology of writing from Richmond Barracks Writers' Group, Dublin 8, supported by Dublin City Council Culture Company.
---
The title of this anthology, Illuminations, grew from a series of workshops held as part of the Culture Connects programme, is inspired by the Polish poet Czeslaw Milosz. He believed that poetry's role is to illuminate the world.
I was lucky enough to mentor this group of writers since they first gathered at Richmond Barracks in January 2020 – privileged over the ensuing months to observe them grow in stature as writers. And so, I can safely say that this is indeed an anthology of great illumination. Here are writers committed to celebrating the world that they live in, the memories they have, the people they love and have loved, the natural world that binds them with the human world.
From the very beginning, the group that arrived to take part were hugely committed to writing, to sharing their work, and to encountering work by established writers. There was always an enormously feel-good atmosphere to these sessions, as we celebrated the writings of each member and also those of published poets and writers.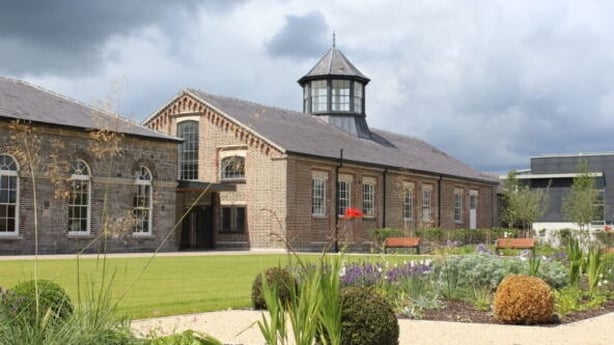 We came to recognise that every person in the group had their own unique writing voice, one that was just waiting to be released onto the page. And what better place to do this than in the wonderful setting of Richmond Barracks supported by Dublin City Council Culture Company? Even in lockdown, new writings flowed and flourished and it was inspiring to watch everyone involved grow in creative confidence.
The poems and stories in this anthology brush up against each other, illuminate each other. Home and the city of Dublin are subjects that feature widely – as do people, both real and imagined. The work produced was often inspired by the work of poets we read or listened to, like Paula Meehan, Simon Armitage, Vona Groarke, Charles Causley, Anna Akhmatova, Peter Sirr, Stephen James Smith, Mark Roper. But new writing from the group also grew from memories of their own past, loved family members, places that held special meaning, and other themes.
Many of the pieces are written during lockdown and nature is celebrated as a source of great healing. Áine Hayden in her poem about a hawthorn tree (her beautiful photo of one graces the cover of the anthology) is exultant, says:
I throw my arms skywards
in this lonesome spot I chose,
still standing,
waiting
to greet the spring.
Mary Matthews, inspired by the poet Miroslav Holub, is also celebratory in her poem, Go and Open the Door.
Go and open the door, give your senses a feast
of roses and lavender and birdsong and treats
Illuminations is a feast of writing – an anthology of bright revelations by twelve writers from the Richmond Barracks Writing Group in Dublin 8. And for my part, it has been a pleasure to work with this vibrant writing community and to witness these new poems and stories first emerge, develop – and now, to finally reach the exciting stage of publication.
Illuminations is available onsite at Richmond Barracks, Dublin 8, or via their website.
Enda Wyley is a Dublin poet, teacher and member of Aosdána. She has published six books of poetry with Dedalus Press, most recently The Painter on his Bike (2019). She co-hosts the podcast Books for Breakfast.