Director Sian Smyth introduces this year's installment of the Dalkey Book Festival, which returns with an in-person event for 2022 from 16th to 19th June.
---
Like most of you, I woke up on 24th February hardly believing what I was hearing. A brutal invasion in Europe in 2022? It was clear to me from that moment, that our programme had to reflect the times. Literature does not exist in a vacuum, from Dante to Shakespeare, Moby Dick to Ulysses, the standout works and writers, whether subtly or overtly, tell the story of their world.
A hundred years ago, Lenin said that there are decades when nothing happens and weeks where decades happen. We are living through such weeks. The worst of times require the best of minds and in what could be one of the most pivotal years of our lifetime, the festival brings together over a hundred thinkers from the worlds of literature, history, politics, journalism, technology, comedy and economics.
Curating is not just about securing big names. I try to think a little bit laterally about what might make an event interesting, mixing guests who wouldn't normally be put together. In 2019, iPhone designer Jony Ive talked to Stephen Fry and Bono about the object of language and the language of objects. These combinations are magic and can't be seen anywhere else on the planet. It is also an enormous privilege to invite writers who I adore, especially those who are less well-known, I love building a trust with the audience in introducing them to new work.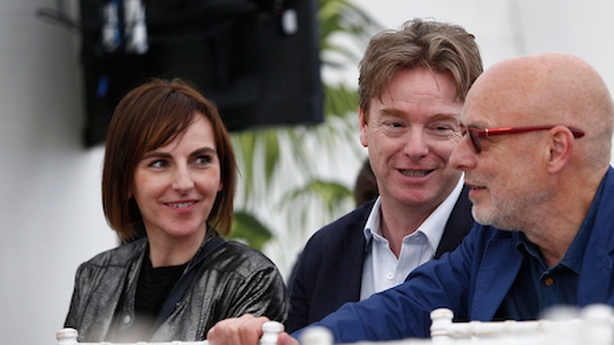 We love to also support writers directly with the Dalkey Literary Awards in partnership with Zurich Insurance. Now in their third year, these awards are the biggest literary awards for Irish writing, with a prize fund of €30,000. The winners of the 2022 'Novel of the Year' and 'Emerging Writer' Awards, with a prize fund of €30,000, will be announced at the festival on 18th June. The shortlisted novelists Sally Rooney John Banville, Nuala O'Connor, Claire Keegan and Kevin Power will appear together on one panel event. Where would you get it?
Speakers this year include Simon Schama, Fintan O'Toole, Annie Mac, Robert Shrimsley, Elif Shafak, James O'Brien, Claire Keegan, and Sarah Winman. Fiona Hill, the woman who took down both Donald Trump and Vladimir Putin, will fly in from the US. Catherine Belton whose bestseller Putin's People, gets into the world's most dangerous mind and network.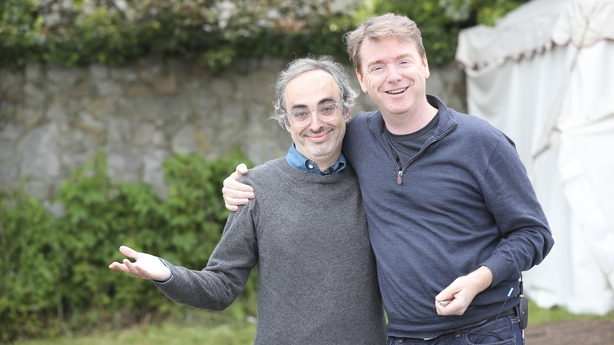 The New Yorker's "funniest satirist writing in America today", Gary Shteyngart, joins us along with Sally Rooney who needs no introduction - where else would you see this global literary superstar? Blindboy brings his podcast to Dalkey as will Marian Keyes, Tara Flynn and David McWilliams. This year, Kilkenomics comes to Dalkey , for economics and comedy by the sea. Comedians Andrew Maxwell, Barry Murphy and Colm O'Regan will host events with your favourite economists.
It is such a relief to be back to an in-person event this June. There is nothing like it. It is gorgeous to see everyone milling around, meeting people in pubs and cafes, talking to each other around a book signing. Despite obvious pre-event jitters that never go away, I thrive on welcoming authors to Dalkey. I love the run up when it's crazy busy and you feel like everything's going wrong, but of course, everything isn't really going wrong. It's the same every year but then we end up with pretty much all events selling out.
The Dalkey Book Festival runs from 16th to 19th June - find out more here.