James Joyce is famous as a novelist and short story writer - but what about James Joyce the poet?
In the Poetry Programme on Sunday 29th May at 7pm on RTÉ Radio 1, Gerard Smyth talks with presenter Olivia O'Leary about the poetry of James Joyce.
Joyce's first book was a collection of poems, Chamber Music, published in 1907. To readers used to his experimentation with language, they sound rather traditional and old-fashioned.
Strings in the earth and air
Make music sweet;
Strings by the river where
The willows meet.
(From Chamber Music I)
Joyce regarded them as songs and down through the years they have inspired musicians from Geoffrey Molyneux Palmer to Sonic Youth to set them to music. The final poem in the collection, Chamber Music XXXVI, is generally regarded as the best and still has a resonance in today's world.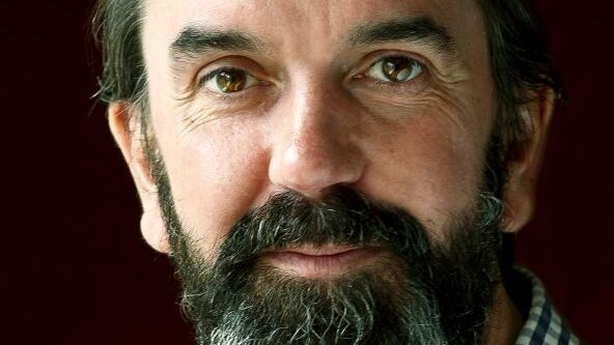 In his second collection, Pomes Penyeach, published in 1927, there is more of the wordplay and Catholic imagery that we are used to seeing in his prose work.
A starknell tolls
As the bleak incense surges, cloud on cloud,
Voidward from the adoring
Waste of souls.
(From Nightpiece)
Olivia and Gerard also talk about Gas from a Burner, a satirical poem which Joyce wrote to express his displeasure at the burning by his publishers of copies of Dubliners.
Ladies and gents, you are here assembled
To hear why earth and heaven trembled
Because of the black and sinister arts
Of an Irish writer in foreign parts.
(From Gas from a Burner)
Joyce's Collected Poems was published in 1936 and includes one of his best known poems, Ecce Puer, written to mark his grandson's birth and the recent death of his father.
Joyce's poems are read throughout the programme by Phelim Drew, and the programme ends with a musical setting of Bahnhofstasse, performed by musicians Lisa Hannigan, Adrian Crowley, Matthew Nolan and Cora Venus Lunny, from their album Pomes Penyeach.
This is the final episode in the current series - the Poetry Programme will return in the autumn.
The Poetry Programme, Sunday at 7 pm on RTÉ Radio 1 - listen to last week's edition below:
We need your consent to load this rte-player contentWe use rte-player to manage extra content that can set cookies on your device and collect data about your activity. Please review their details and accept them to load the content.Manage Preferences