Two outstanding talents join the National Symphony Orchestra at the National Concert Hall to celebrate the decorative brilliance and animated high spirits of the Baroque, with music by three of the period's greatest exponents together with a classical masterpiece by Mozart - watch above from 7.30 pm on Friday, May 13th, and download your digital programme here.
Multi-tasking as countertenor, violinist and conductor, Le Monde rightly declared 'Dmitry Sinkovsky has everything'. Lutenist-extraordinaire Luca Pianca is a musician of 'expressive playing and virtuosic mastery' (Classical Scene).
Jean-Féry Rebel was one of the Baroque's great innovators, as three excerpts from his ballet Les élémens (The Elements) thrillingly demonstrate. Basking in audaciously rich harmonic language, they are illuminated by orchestral writing of rare vigour and verve.
The three contrasted movements of Vivaldi's D major Lute Concerto, composed for the instrument's higher voice, move from filigree-delicacy to glinting cut-crystal sparkle with balletic gracefulness. His Concerto per la Solennità di San Lorenzo is an opulent display of Baroque, an arresting opening giving way to characteristic Vivaldian flamboyance.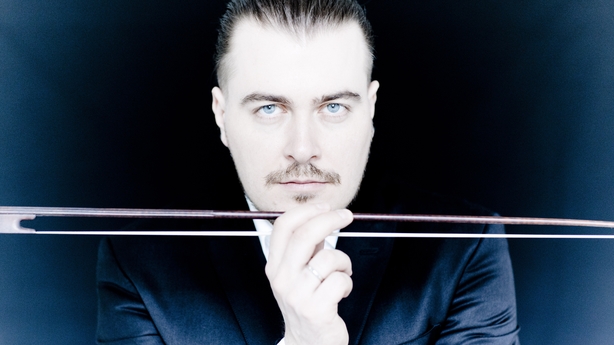 A tale of lust, tyranny and noble love, Handel's first opera for London, Radamisto, is marked by high drama and bewitching beauty, as in the yearning aria Qual nave smarrita (Like a boat adrift). In radiant E major, it speaks exquisitely of the pain of separation at a moment of high jeopardy.
Partenope saw Handel treating the ambitions of three suitors for the affection of the titular Neapolitan Queen. Furibondo spira il vento (Furiously blows the wind) is a blazing coloratura display of love at its most intense and dislocating.
Treating the orchestra as an ensemble of soloists, Mozart's Prague Symphony (No. 38) is one of his most stirring and satisfying creations. Music-making on the grandest of scales, one telling detail after another inking in its magnificent ingenuity to spell-binding effect.
Programme:
The National Symphony Orchestra with Dmitry Sinkovsky (countertenor/violin/conductor) and Luca Pianca (lute), presented by Paul Herriott, RTÉ lyric fm
Rebel Le cahos, Chaccona & Caprice from Les élémens
Vivaldi Lute Concerto in D major, RV 93
Vivaldi Concerto per la Solennità di San Lorenzo in D major, RV 562
Handel 'Qual nave smarrita' from Radamisto
Handel 'Furibondo spira il vento' from Partenope
Mozart Symphony No. 38 in D major, 'Prague'