The vibrant journalist, feminist and trade unionist, remembered...
Mary Maher never just turned up. She arrived, bustling with ideas, lists, demands and questions, bright, curious eyes sparking as she filled the room with energy.
You'd almost feel sorry for Mother Mary Ignatius of the Holy Child who was one of the first to encounter Mary's relentless questioning in a Chicago classroom, as he encouraged a group of 10 year olds to pray for the conversion of Godless Russia.
As the Cold War raged Mother Mary Ignatius explained that the deprived children of communist Russia had no personal property of their own, all property was shared.
Mary Maher shot up her hand.
"What's wrong with that? she asked.
"Do the Holy Child nuns do not make a song and dance about living in a community?"
"Why is sharing wrong in Russia but right for the nuns in Chicago. And don't all the Irish families share hand me down clothes?
Mother Mary Ignatius told her to sit down.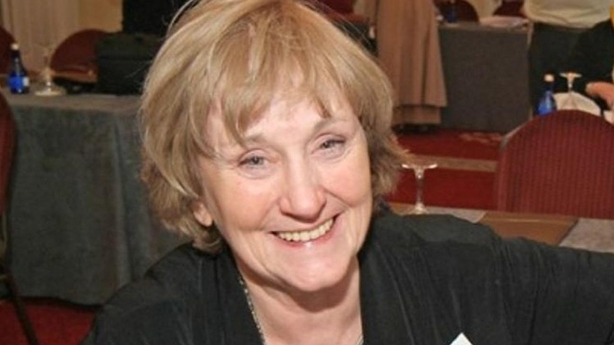 On graduating from university, she worked for 3 years in the Chicago Tribune but the arch Republican newspaper was not a comfortable home for her.
On a visit to Dublin in the early Sixties, she met the irrepressible News Editor of The Irish Times, Donal Foley, who was impressed by her intelligence.
They struck up an immediate friendship. He asked her what she thought of the Kennedys. She said she disagreed with the hagiography surrounding them, and the jury was still out on their legacy.
She could have played it safe but that honest answer was to mark the beginning of four decades as a journalist at The Irish Times...