[credit for photograph used in amplify graphic: © Chris O'Dell]
The most recent episode of amplify - the podcast from the Contemporary Music Centre - pays tribute to composer John Kinsella, who passed away last November at the age of 89. Listen above...
Known as the "Irish Symphonist", John Kinsella leaves an incredible musical legacy with his significant body of work. Born in Dublin in 1932, Kinsella pursued two careers, in artistic administration and in composition until 1988 when he resigned from his position as Head of Music at RTÉ to fully devote his time to composition.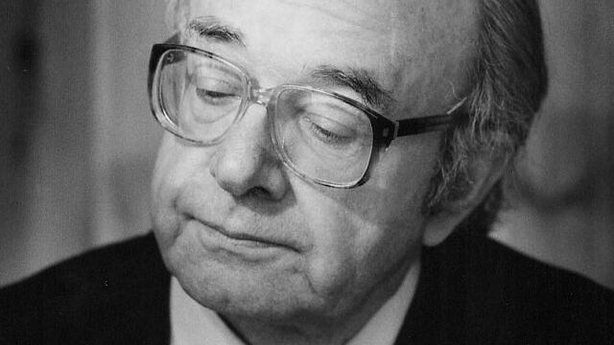 John Kinsella was a member of Aosdána and was a recipient of the Marten Toonder Award. Numerous works by the composer have been recorded on Chandos, Naxos, RTÉ lyric fm and Irish Chamber Orchestra labels. At the premiere of the 11th Symphony by the National Symphony Orchestra in November 2019, John was presented with the National Concert Hall's Lifetime Achievement Award.
This episode features an in-depth contribution from Séamas de Barra, author of a forthcoming book on Kinsella's music, as well as contributions from Séamus Crimmins, Gerry Keenan and Katherine Hunka about the composer's life and work.
Presented by CMC's Evonne Ferguson and Jonathan Grimes. amplify is CMC's fortnightly podcast on new music and composers from Ireland. The podcast explores current issues relating to new music in Ireland, as well as profiling some of its most interesting voices through interviews, features and discussions - listen to more from amplify here.