An art installation, featuring glass potatoes, in memory of those who lost their lives during the Famine.
Hundreds of story suggestions ping into my inbox every week but in as soon as I heard about the Memento Mori exhibition I felt it would work beautifully on television, so I headed off to Strokestown House in Co Roscommon to find out more.
My trip west happened in May 2021, the morning after I had handed in the final draft of my novel, The Belladonna Maze, to my editor. My book is set in Hollowpark Hall, a fictional Palladian mansion in Co Roscommon and tells the story of two women, Deirdre Fitzmahon who lives in the house during Famine times and Grace, a nanny who works as a nanny for the Fitzmahon family in 2007.As it happens, one of the characters, Isla, is a sculptor, and works in a tower, a stand-alone structure located a little distance from the main house.
Hollowpark Hall isn't based on one house in particular but was inspired by a number of places I've visited during my years with RTÉ. From concerts at Slane Castle to festivals at Stradbally Hall, Lego exhibitions at Castletown House and tours of Russborough, I've been lucky enough to visit some of the finest buildings in the country and take a peep at life backstage. However although I set my book in Roscommon – partly inspired by childhood visits to Lough Key Forest Park – the one Big House I can't remember ever visiting was Strokestown.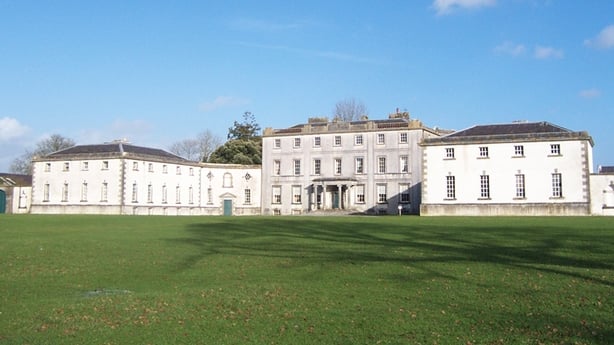 I was greeted at Strokestown by manager John O'Driscoll who informed me that although much of the main house was still closed off due to Covid restrictions the art exhibition itself was housed in a building that was separate from the main house. A tower, he told me, as he led the way across the grounds.
"A tower?"
"Yes, it's just over here."
"There's a sculptor working in a tower, on the grounds of the house but separate to it?"
"Yes..."
John must have noticed me turning a little pale, and I explained to him that my book, now finished and handed over to its editor featured that exact storyline. Well, coincidences happen, don't they?
The filming of the art exhibition went really well (watch it here) - artist Paula Stokes told her story beautifully and the glass potatoes themselves were as evocative as I had hoped.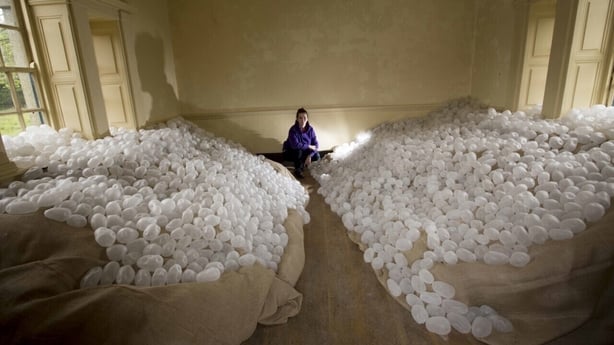 When we were finished, John gave me a tour of the grounds and told me more about the history of the house which is of course also the location of the National Famine Museum. The similarities with my book just kept on coming. A notorious landlord hated by the locals... a family moving between rural Roscommon and the bright lights of London … even the structure of the building could have come straight from the pages of The Belladonna Maze. The more John spoke, the more I found myself nodding, yes, that's in the book, yes, that too. Coincidences happen, certainly, but that day felt as if I was stepping through the pages of a novel I had already written.
I wrote most of The Belladonna Maze in 2020, when covid restrictions meant I couldn't more more than 5k from home, never mind travel across the country to do any physical research. Instead, I had to depend on Google and my own memories. I have no recollection of ever visiting Strokestown House before, although I suppose it's possible I was there as a child and somehow absorbed its mysteries. But whether that is in fact the case, or whether the similarities with my book are simply down to coincidence, my trip to Roscommon that day showed me that ,despite lockdown, my imagination -or something else? - had led me in the right direction.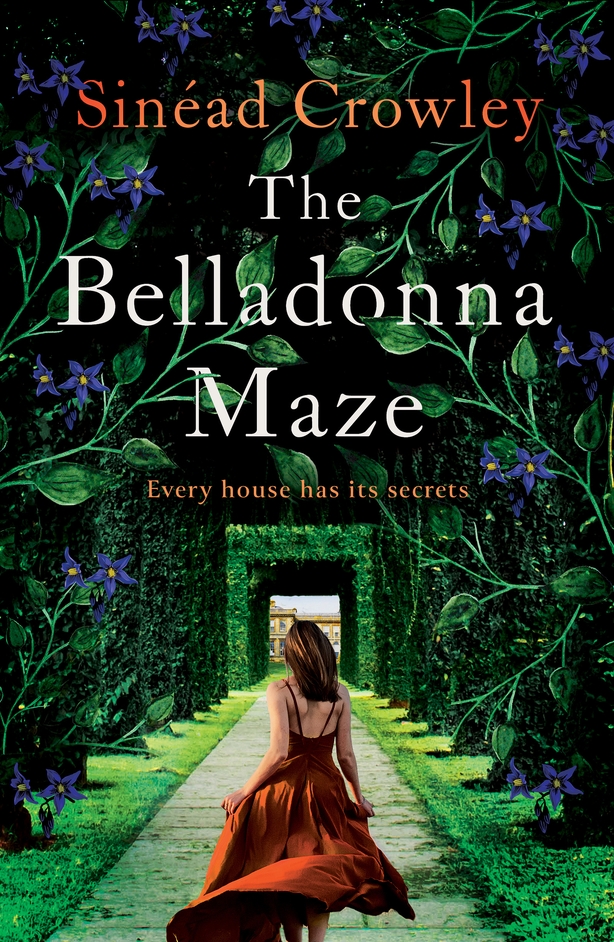 The Belladonna Maze by Sinead Crowley is published by Head of Zeus.