We're delighted to present an extract from Marathon Man, the new memoir by Alan Corcoran, winner in the sports book category at this year's Independent Publisher Book Awards.
Marathon Man is an uplifting story of an extraordinary achievement – all the more gripping given that the author was an inexperienced long-distance runner and only 20 when embarking on his mission to run 35 marathons in 35 consecutive days. Alan Corcoran's response to the shock of his dad's stroke, was to get active, create positive from negative and raise money for charity...
---
When introducing me, my friends tend to lead with the lap of Ireland run. After the usual prolonged and bewildered stare, the person asks, 'Are you alright in the head?' Then I'm inevitably asked, 'Why on earth would you do that to yourself?' before usually being asked, 'How, in the name of Jaysus, did you do all that?'
Why
I'll leave my mental state for you to judge after reading this book, but why is essential to the story. If I hadn't been certain about my reasons for doing it, there would be no chance I'd have been able to consistently drag my arse out of bed at the crack of dawn to train, come hail, rain or shine. There would be no chance I'd have run thousands of hours on my own, plodding around the Phoenix Park in Dublin or on the roads at home in Waterford.
The initial spark of motivation, excitement and enthusiasm can wane, or at least fluctuate. Some days running through a storm was the last thing I wanted to do. In team sports or group classes, you're held accountable by others, your team, your coach, friends and positive peer pressure. One or all of those gets you out the door and makes you show up and work when you feel lazy. This run was my brainwave, and its success or failure ultimately hinged on me, with nobody to hold me to account but myself, so I had to be sure of the reasons I was putting myself through this.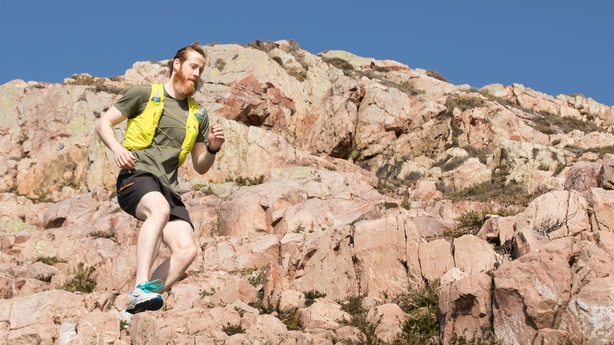 Those training sessions were usually followed by college lectures, dissertation writing and, often, my part-time job as a hotel dish-scrubber. It wasn't the typical student lifestyle, or for the faint-hearted. It didn't feel like a sacrifice, though. With a strong sense of purpose, I was stubbornly steadfast, in what was an extremely ambitious – and foolish – plan for a novice distance runner to consider.
The why was a result of twenty years of life experience – some positive and some negative – that finally culminated in the magical moment of certainty, when I thought to myself, F**k it! Let's just go for this. What have you truly got to lose, Al?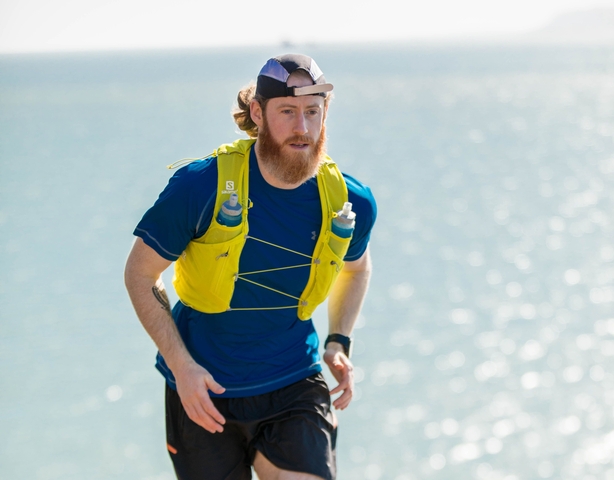 I'll be exploring the incidents that led to the tipping point of cast-iron certainty. These moments were bits of tinder added to a pile and when my dad suffered the stroke, this was the unwanted but necessary spark for ignition. Inaction was no longer an option. I had to swing back at life for punching Dad – and as a consequence me – flat to the floor. If I didn't, I'd have to live knowing in my heart that I let us be beaten and just took it. Nobody else would know or care if I didn't take action, as it was just a whimsical notion in my thick head. However, I would know if I cowered away from the challenge. I couldn't be having that. If I'm going down, I'm going down swinging, not raising a white flag.
I was a runner – a failed sprinter no less – and running seemed the best outlet to vent my fear, fury and sadness, and create a positive focus. I knew sprinting wouldn't raise any money for good causes, so I needed to think bigger – much bigger. I became obsessed with the idea of running around Ireland, a marathon at a time, so I pursued this off-piste ambition of mine with vigour.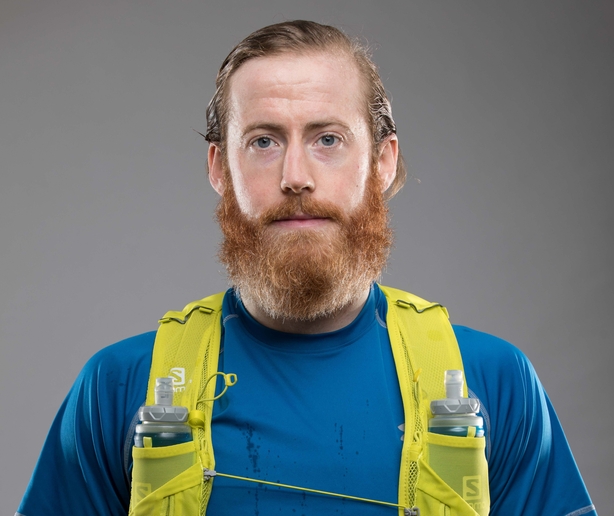 How
Once I had my reasons solidified in my mind, how was less essential. There's certainly wisdom in the sayings 'where there's a will, there's a way' and 'he who has a why to live can bear almost any how.' My father's difficult road to recovery was in contrast with the lightning speed of the stroke. Although my running challenge would not come close to the problems he would have to endure, we followed a similar how-to manual.
We both needed a problem-solving optimistic attitude to find ways to overcome life's inevitable complications. We needed to do our best to lean into the wind when it blew at its strongest against us, putting our heads down and making persistent small daily effort towards our daunting goals. Some steps were so small they seemed invisible. On rare days, some steps seemed like monumental leaps forward. It was all about being relentless. With grim persistence and determination, we would find out what we were truly made of.
Where the Adventures Begin
The sense of exploration and taking on challenges without a safety net seemed to be part of my nature from the jump, metaphorically and literally.
My mother recalls that before I had even turned one, or could walk, she was baffled, repeatedly finding me smiling on the bedroom floor, even though only moments before she had securely placed me in my cot surrounded by high guard rails on all sides. This was before the days of cot cameras, so Mam made do with secretly peeping around the corner of the door, unbeknown to the reckless adventurer in the cot. To her dismay, I somehow managed to clamber my tiny body onto the edge of the railing of the cot, precariously balancing my torso on it for a split second. Before my mother could react, I threw caution to the wind, as I lumped myself like a sack of spuds onto the floor, landing any which way gravity took me. That was the mystery solved and an indication of things to come for a child that was prone to giving himself a bump or 10.
We need your consent to load this YouTube contentWe use YouTube to manage extra content that can set cookies on your device and collect data about your activity. Please review their details and accept them to load the content.Manage Preferences
Watch: Enda O'Doherty talks to Alan Corcoran
Once I got on my feet, I had ants in my pants. I was an instant runner, an easily distracted explorer and a right pain in the arse for any adult given the impossible responsibility to keep an eye on me. My reputation was so bad that my older relatives and their friends wouldn't risk taking me out for a walk a second time. 'Fool me once …' and all that. I was there one second and out of sight the next.
After a few scenarios like this, I can't blame my parents for playing it safe. Still, I was horrified to see some of my cruel toddler photos recently. There I was in one of those oppressive harnesses, being walked like an excited puppy by my brother. My mam tells me it was essential and completely justified, for my own sake and for the benefit of everyone else's nerves. My inquisitive nature, lack of any self-preservation instinct and speed off the mark, must have tested the hearts of the adults around me.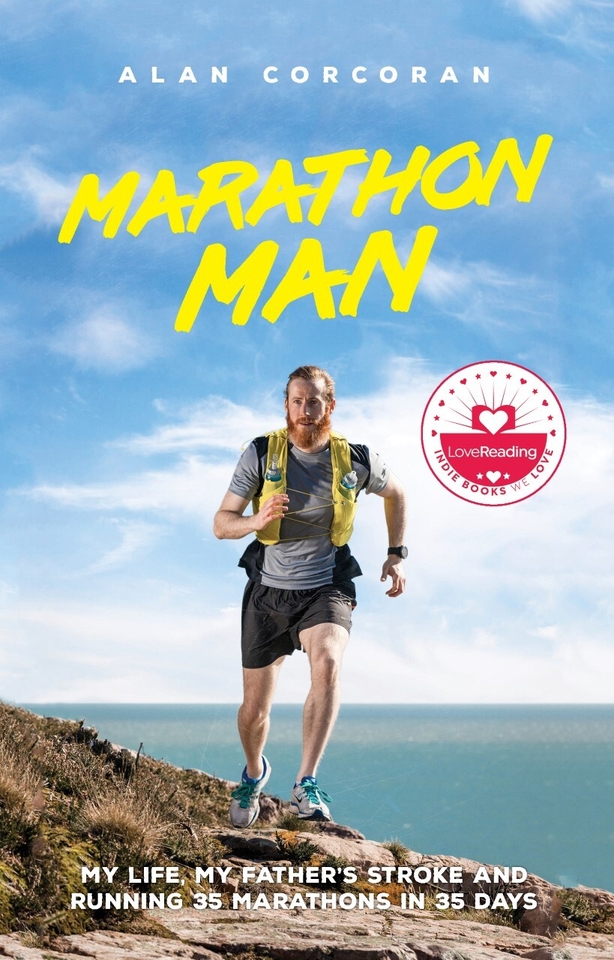 Marathon Man by Alan Corcoran is available now - find out more here.