On the Poetry Programme on Sunday 1st May at 7 pm on RTÉ Radio 1, RTÉ presenter John Kelly launches his second collection of poetry and Audrey Molloy publishes her debut.
Audrey Molloy was born in Dublin and raised in the coastal village of Blackwater, County Wexford. She now lives in Sydney. She has received the Hennessy Award for Emerging Poetry and the An Post Irish Book Award for Irish Poem of the Year.
On her first visit back to Ireland since before the pandemic, she joins presenter Olivia O'Leary in studio to talk about her debut collection, The Important Things, published by The Gallery Press in 2021. The collection has been awarded the Anne Elder Award, an Australian award for a first book of poetry.
I'd forgotten how he takes his tea.
You'd think fourteen years would leave
an imprint as detailed as the fossil filaments
of a feather; the contours of his hands,
the half-moons of his fingernails.
From Elegy for a Limb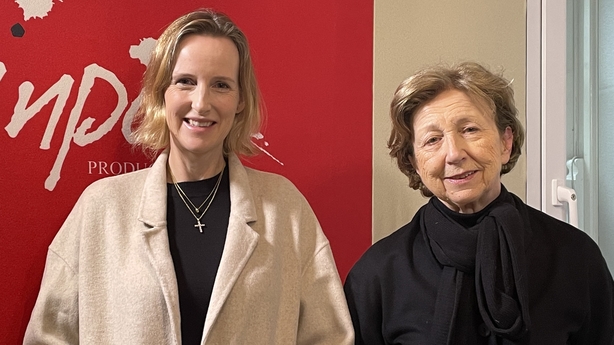 John Kelly is a poet, fiction writer and broadcaster, born in Enniskillen, County Fermanagh. His poetry has been published in numerous journals and anthologies and in 2018 Dedalus Press published his debut collection of poems, Notions.
His second collection, Space, is published in May 2022, also by Dedalus Press, and he reads poems from his new book that are inspired by memories of his father and of childhood:
The cold clarity of October nights –
windows lit on the dark road home,
the air full of coal-dust, stars and slack.
I miss all that. The chill, the prayers,
the cosy certainty that pyjamas
are waiting, warming in the press.
The opening lines of Devotions.
The Poetry Programme, Sundays at 7 pm on RTÉ Radio 1 - listen to last week's edition below:
We need your consent to load this rte-player contentWe use rte-player to manage extra content that can set cookies on your device and collect data about your activity. Please review their details and accept them to load the content.Manage Preferences