Like all bookshop owners, I love books! And I also love writing, so despite working long hours keeping The Gutter Bookshop going, I've always tried to find time to write bits and pieces when I can. Over the years I've managed to write some chapters of a novel, an entire children's novel and a rhyming picture book but I was never brave enough to show my work to anyone.
Then, back in 2019, The O'Brien Press in Dublin asked me if I'd be interested in submitting something to them based around the idea of a children's picture book celebrating the historic Marriage Equality Referendum of May 2015, as I'd been actively involved in the Yes campaign and had married my longtime partner Leon in 2016 after the yes vote had passed into law.
So, I gave it a go and submitted what I thought was a brilliant picture book text to them in late 2019. The O'Brien Press team were lovely and liked the basic idea but they also felt it still needed a good bit of work so I went back and tried again… and again… and again... and eventually in Spring 2020 we had something that we felt would work well as a children's book. And then the pandemic started and everything was put on hold for a year.
Finally, in April 2021, we signed the publishing contracts and the amazing illustrator Michael Emberley began to sketch pictures to bring my story to life.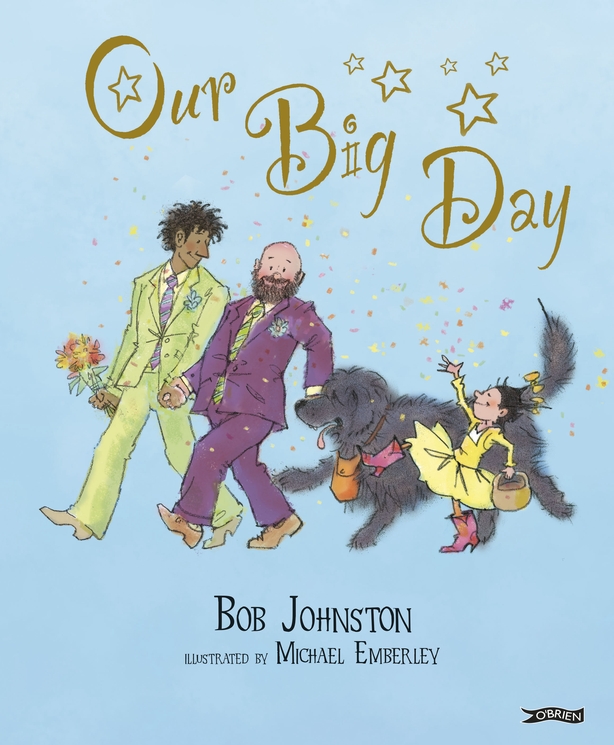 Our Big Day is a children's picture book for the 3 to 6-year-old age group that tells the story of a young girl who acts as ring-bearer at the wedding of her Uncle David who is marrying his long-term partner Simon. When the wedding rings go missing just before the ceremony, the girl, and David and Simon's big black dog called Bear, have to find the rings before the whole day is ruined!
It's a funny and gentle story that aims to show small children that there are all kinds of different loving relationships and that everyone deserves to celebrate a 'Big Day' all of their own. At our own wedding, Leon and I were accompanied down the aisle by our own nieces and nephew, and although our big black German Shepherd Sasha would also have loved to have been part of proceedings, we felt the day would have been chaotic enough already!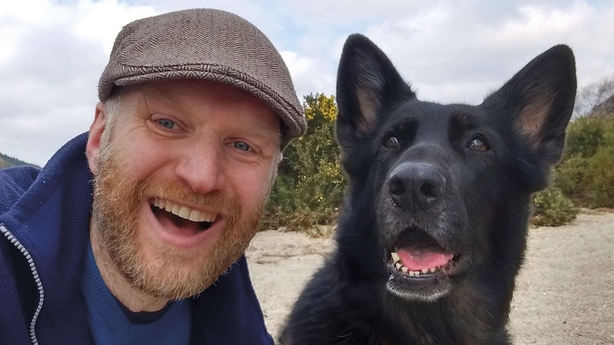 It's been wonderful to see how Michael Emberley interpreted my story into the pictures in the book and, even though I've been selling books for the last 30 years, it's been fascinating to see how publishing a book actually works. The finished copies of Our Big Day are so beautiful, and I must admit I had a little cry when I received the very first finished copy.
I really hope people enjoy reading the book with their own children and grandchildren, especially as we approach the marriage referendum anniversary on 23rd May.
Our Big Day is published by The O'Brien Press. To celebrate the launch of Bob's book, the @TwitterDublin handle will host an exclusive Twitter Space this Tuesday, April 19th at 7 pm, for people to join and listen to him chat about the book's themes of love, family, weddings and marriage equality.