President Michael D. Higgins has launched a new endowment fund to support students at The Lir Academy, created in memory of the late Colm Ó Briain, who passed away in 2021.
The Colm Ó Briain Endowment Fund will have a particular focus on acting, directing and playwrighting, via an annual €10,000 scholarship to be awarded each year to a student on The Lir's BA in Acting or MFA in Theatre Directing programmes.
As part of the endowment fund, funded by Colm Ó Briain's family, The Lir will also create the €5,000 Roger McHugh Award with a specific focus on playwriting, honouring the memory of the Irish playwright and academic, late father of Colm's wife Muireann Ó Briain.
Trained as a barrister, Colm Ó Briain's career took a different path as he held positions of note in the cultural, broadcast and political arenas. Among his many achievements, he was the first full-time director of the Arts Council and was instrumental in the creation of Aosdána.
He was also the arts advisor to Michael D. Higgins as the first Minister for the Arts, which also saw the development of the first arts plan for the country.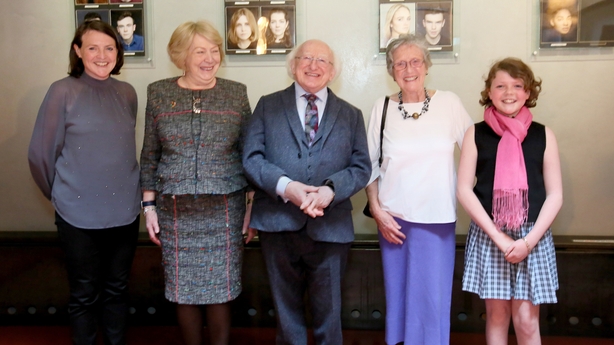 A former director of the National College of Arts and Design alongside his work in policy-making, Ó Briain was a prolific presence on the Irish cultural landscape for over five decades, working as both a director and actor, with a deep understanding of the artistic process.
Acknowledging the launch of the fund, President Higgins noted that "Colm aimed to construct an Ireland that would be shaped to accommodate artistic expression in all its capacities and its diversity, and also the livelihoods that make it possible. Today he continues to impact on the world of arts and culture, through this greatly generous endowment gift offered to The Lir Academy by Colm's family. What better way to remember the generous, creative and visionary man that was Colm Ó Briain."
Find out more about The Lir Academy and the Colm Ó Briain Endowment Fund here.