Composed for, and first heard in, Dublin 280 years ago, Handel's Messiah is an exultant, overpowering masterpiece ablaze with beautiful solo arias and monumental choruses without compare - watch live above from 3.30 pm on Good Friday, April 15th.
Though now a fixture of the Christmas repertoire, it was originally intended for performance at Easter and was first heard on the Good Friday of 1742. Drawing on the Old and New Testaments, its three parts separately relate the story of Christ's birth, death and resurrection.
Hailed as 'one of the finest Baroque conductors of his generation' (The Independent), Nicholas McGegan leads the National Symphony Orchestra and National Symphony Chorus in a Good Friday offering not to be missed.
The stellar line-up of soloists includes the 'emotionally powerful' (Financial Times) soprano Máire Flavin, the acclaimed contralto Catherine Wyn-Rogers, the 'extraordinary tenor with a sonorous voice' (Musicologie) James Oxley, and Wigmore Hall International Song Contest-winner, bass-baritone Stephan Loges.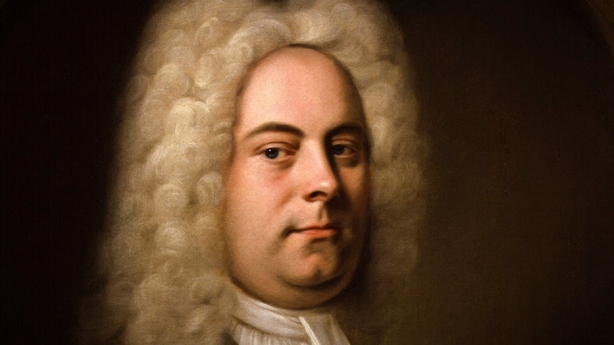 With a libretto drawn from Old and New Testament texts, Messiah is a work of intense but celebratory spiritual devotion, carried along by the richest of scores and some of the most moving and memorable passages to be handed down from the 18th century. A dazzling array of richly orchestrated choral writing and solo vocal passages backed by insistent percussion and blazing trumpets, Messiah is a transcendental experience that conjures the majesty of Heaven with unsurpassed brilliance. Its showpiece moment, the 'Hallelujah' chorus that concludes the work's second part, is instantly familiar.
A stirring display of faith at its most ecstatic, after the slow-burning embers of what has come before, it is the spark that ignites Messiah, as joyful as it is reverential, into triumphant, unforgettable life.
National Symphony Orchestra with Nicholas McGegan, conductor, and soloists including Máire Flavin (soprano), James Oxley (tenor), Stephan Loges (bass-baritone) and the National Symphony Chorus (David Young, chorus director), presented by Paul Herriott, RTÉ lyric fm