The Poetry Programme, presented by Olivia O'Leary, returns for a new series on Mother's Day, Sunday 27th March, at 7 pm on RTÉ Radio 1.
Olivia's first guest is Rachael Hegarty, who is Dublin 1's poet laureate. Rachael won the 2018 Shine Strong Award, the Francis Ledwidge Prize, and she was Over the Edge New Writer of the Year.
Rachael reads poems from her collection Dancing with Memory (Salmon Poetry), which relate her mother's memories in her mother's voice:
But then the priest brought up the Magdalenes.
Your Nanny grabbed the poker by the fire,
brandished it at the priest, close to his face.
(from Dancing on a Grave, 1954)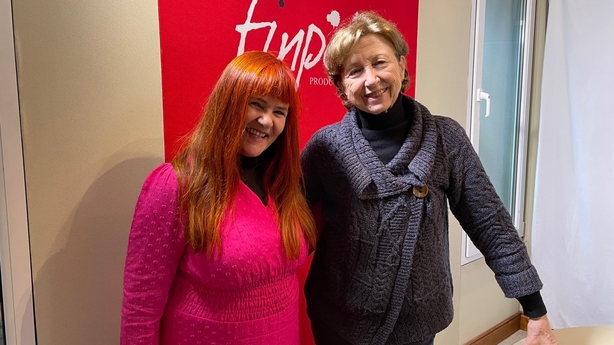 Jessica Traynor's first collection, Liffey Swim (Dedalus Press), was shortlisted for the Strong/Shine award and her second collection, The Quick (Dedalus Press), was a 2019 Irish Times poetry choice. She is an inaugural Creative Fellow of UCD and the current Dún Laoghaire-Rathdown Writer in Residence.
Jessica joins Olivia to talk about her new collection Pit Lullabies (Bloodaxe Books), a Poetry Book Society recommendation.
Many of the poems in the book explore the pleasure and pain of motherhood:
Since you were pulled from me I'm pulped
bones all spun inside this old skin-coat
now I wake to your cries in a milk fever
curled inside a wreath of womb-blood
caffeine-sweat wracked with shivers
(From Metaphysical Breast Milk Poem)
The Poetry Programme, Sundays from 27th March, at 7 pm on RTÉ Radio 1 - the programme will be available to listen back to after broadcast here.