It must be a sign that you've got to a certain rarefied level when Bob Dylan's people call you up out of the blue and ask if you've ever thought of using his music in your work.
That's obviously the level award-winning Dublin playwright, screenwriter and director Conor McPherson is at – even if he doesn't quite realise it himself – as he told Ryan Tubridy that he was surprised when the Nobel laureate's management team got in touch:
"They're like, 'You know, Bob would be really interested to see if you wanted to use his music.' And I was like, 'Whaaaat?'"
It's definitely the sort of call that merits a response like Whaaaat? And although initially unsure what to do with the notion of using Dylan's music in a show, the beginnings of an idea struck Conor while he was out walking in Dún Laoghaire:
"Just this image banged into my head of a boarding house in Minnesota in the 1930s. Like a Eugene O'Neill play, like Long Day's Journey into Night, with all these people passing through this boarding house. And instead of having, like, revealing their inner lives through some kind of speech or dialogue, they would sing Bob Dylan songs, but cloaked in the music of the 1930s."
When he got home, Conor sent an email to Dylan's people sharing the outline that had barged its way into his head. Two days later they got back to him to say that Bob loved the idea.
"And the next day, 50 Bob Dylan albums arrived at my front door."
It's as well that Bob and his people liked Conor's idea because it was the only one they were going to get from him. And that's not to say he was prepared to issue the legendary singer with a take-it-or-leave-it ultimatum, it's just the way he works:
"I only ever have one idea. It's my first idea and if that's – I won't have another one. So if they said, 'No, we don't like the idea of a 1930s boarding house,' that was it."
Given the vast output of Bob Dylan over his more than 60-year career, where do you start with trying to pick songs for a stage show? For Conor McPherson and his trusty iPod, it's all about the feelings the songs give him, rather than listening for potentially suitable lyrics.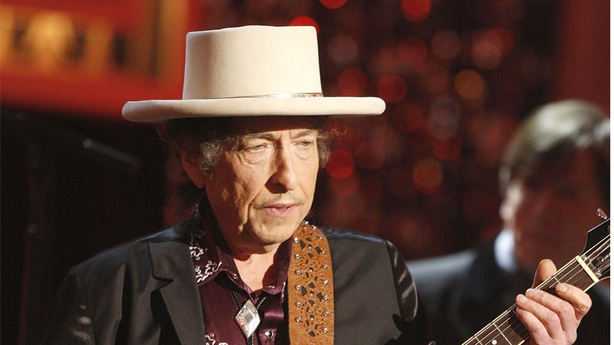 Dylan – via his people – gave Conor complete freedom regarding what songs to use and how to use them, something that might daunt some writers, but McPherson was energised by it.
"His lyrics are so subjective, they're so universal, that anybody singing a Bob Dylan song sounds like they're taking you inside their inner world."
Conor describes Dylan's songs as the oxygen of the show and they brought an eye-opening dimension to his work that he'd never experienced before:
"I really did feel like I was a mountain climber at high altitude who then someone said, 'Hey, have you ever thought of using all this oxygen that you can have?' And I'm like, 'You had oxygen?!' You know what I mean? Suddenly this show had a whole other fuel tank that it's using that was really exciting to put together."
The show is what Conor describes as a Eugene O'Neill-esque slice of life, set in a boarding house in Duluth, Minnesota in the Depression in 1934, with multiple characters all of whom have their inner lives revealed by Bob Dylan's songs. The show – directed by McPherson – opened in London in 2017 and has been on in the West End and on Broadway. Has the man himself seen it? Yes he has, in New York in 2018. And while the critics have overwhelmingly given the show two thumbs up, but the most important verdict, surely, came from the man who got the stone rolling in the first place:
"He snuck in. He just snuck in at the back, he had his hood up, he didn't talk to anybody there. He came then and met some of our cast the next night... And he spent about an hour with them, just telling them how much he loved it."
A rave review from the man who's won every gong going in his long career – surely the only recommendation any Dylan fan needs? You can hear Ryan's full conversation with Conor McPherson by going here.
Girl from the North Country by Conor McPherson, with music and lyrics by Bob Dylan opens at the 3Olympia in Dublin on 25 June.