Róisín ReImagined is an exciting cross-genre collaboration where six contemporary Irish composers - Cormac McCarthy, Paul Campbell, Linda Buckley, Sam Perkin, Niamh Varian-Barry, and Michael Keeney - arranged some of Ireland's most loved Sean-Nós songs for vocalist Muireann Nic Amhlaoibh and the Irish Chamber Orchestra.
Below, Muireann introduces the project, which also features celebrated soloists Dónal O'Connor, Mick O'Brien, Aisling Ennis, Cormac McCarthy and Caitríona Frost.
---
When everything stopped, it seemed like the right time to take a risk, and to try something different, something that I had always dreamt about – after all, what was there to lose?
In March 2020 I was on tour with a new recording when the pandemic struck and we went into our first lockdown. It was a big shock, to suddenly not be able to work and, on a deeper, more visceral level, I missed making music. It was a huge void in my life – a sadness I know many musicians felt.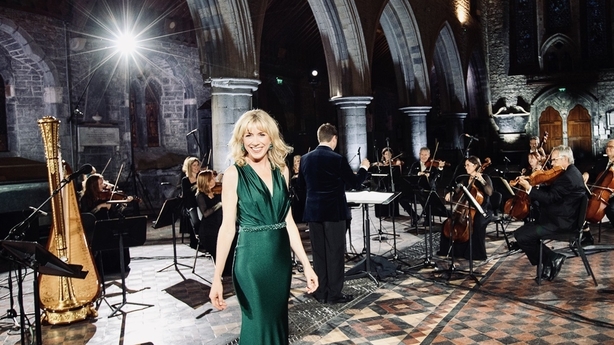 Somehow the world kept on turning and we all learned to "pivot" and "upskill", and I found myself making quite a few media appearances like Today with Seán O'Rourke, and The Tommy Tiernan Show where I was asked to sing. I felt drawn to singing some of our oldest, most loved songs, such as Róisín Dubh, that I hoped would connect with people and bring us together.
The reconnection that people felt to these songs was palpable and powerful. It was important to me to strengthen the connection and emotional resonance that these songs evoke, as much of their sentiment and message still ring true today. I consider them the classical music of Ireland, and a form of high art.
'Is buaine port ná glór na n-éan, Is buaine focal ná toice an tsaoil'

'a tune outlives birdsong, a word the wealth of this world'

-Máire Áine Nic Dhonncha, Deora Aille, 1970
My friend, musician and producer, Dónal O'Connor, who I play with often, suggested we take this idea further and try to create something beautiful during this time of crisis. I think he knew that having something to work on like this would keep me sane too. I was lucky he agreed to produce the project as there is no way I could have done it alone. We discussed arranging these songs for strings and other instruments, and came up with a wishlist of some of our favourite Irish composer arrangers.
Having the wonderful Irish Chamber Orchestra and Olga Barry and The Kilkenny Arts Festival come on board made Róisín ReImagined become a reality. Cormac McCarthy, Niamh Varian-Barry, Paul Campbell, Michael Keeney, Linda Buckley and Sam Perkin were each commissioned to arrange two songs – the fact that they all come from hugely different musical backgrounds made for some fascinating arrangements, that were completely out of my comfort zone.
We were lucky enough to get some fantastic soloists on the recording – Aisling Ennis on harp, Mick O'Brien on pipes, Cormac McCarthy on piano and Caitríona Frost on percussion. Dónal himself plays harmonium and fiddle on the album also.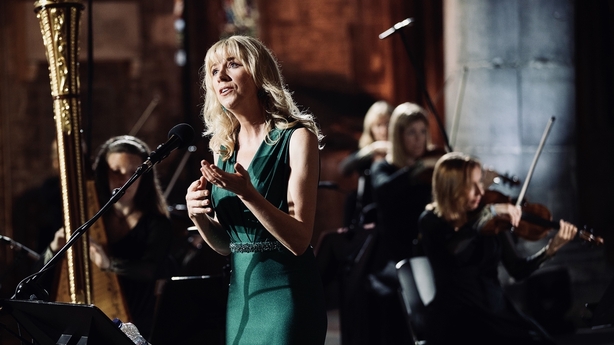 We performed the show online for last year's Kilkenny Arts Festival and, with the help of Foras na Gaeilge and a Kickstarter campaign were able to record an audio version for the album. I'm so grateful for the support we got along the way, there have been so many hurdles and each one has been overcome.
As an artist, Róisín ReImagined is the biggest, most challenging, and most rewarding thing I have ever done. It has pushed me further than I thought was possible. I can't wait to perform it live and release it into the world.
Róisín ReImagined is now available as download, CD and vinyl - find out more here.