Donal Foreman's much anticipated feature The Cry of Granuaile will have its world premiere during this year's Dublin International Film Festival.
In The Cry of Granuaile an American filmmaker, reeling from the death of her mother, enlists the help of a young Irish academic on a trip to the west of Ireland to research a film about Granuaile, the legendary 16th century pirate queen and "nurse to all rebellions." As the two women journey towards a remote Atlantic island, lines begin to blur between memory and history, dream and reality.
Donal introduces the film below...
---
A few years ago I had a meeting with an American film producer who had a proposal: if I could come up with a film about an American woman's travels in Ireland, something that could be a vehicle for a well-known actress, he was confident he could raise the money.
Most of my films have drawn on personal experience, so trying to come up with a story to order was a challenge; even more so because "an American in Ireland" seemed like such a tired trope. One immediately thinks of misty-eyed Irish-Americans seeking solace in the homeland, or modern city women finding rugged rural romance — characters we Irish typically (and understandably) scoff at, on or off screen.
We need your consent to load this Vimeo contentWe use Vimeo to manage extra content that can set cookies on your device and collect data about your activity. Please review their details and accept them to load the content.Manage Preferences
But I started to wonder if there was a way I might subvert a premise like that. After all, some of my favorite filmmakers, like Abel Ferrara or Robert Altman, have excelled at twisting and personalising genre tropes rather than dismissing them completely.
I realised that my attraction to the idea was also tied to the film that I had just finished - my feature documentary, The Image You Missed (released at the Irish Film Institute in 2018), concerned the life and work of my father, Arthur MacCaig, an American documentarian who made fiercely partisan films about the conflict in Northern Ireland. My research for that film led me to put together a program of rarely-seen documentaries on the North by other non-Irish filmmakers, that also screened at the IFI. In the case of both MacCaig and these other directors, it was clear that their outsider status had its advantages. They could be more susceptible to naivety or romanticism — but they were also able to approach their subjects with a disarming openness and curiosity.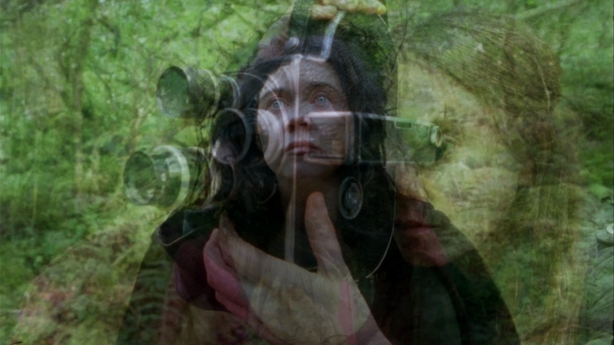 I started to develop the idea of an American film director researching a film about Granuaile (AKA Grace O'Malley), the 16th century "pirate queen" of Mayo, a character and a place I've been fascinated by for years. The director, Maire, comes to Ireland full of mystical ideas about "resurrecting" Granuaile through the many myths, poems and stories written about her. Cáit, a Derry-born, Dublin-based academic who takes Maire on a tour of Mayo, is convinced that these narratives are just fantasies we've projected onto Granuaile; the real person is completely lost and unknowable.
Nothing came of the meeting with that American producer, as is often the way with these things, but the idea was lodged in my mind. Instead, I was very fortunate to have The Cry of Granuaile funded by the Arts Council of Ireland through their new Authored Works scheme — a bold initiative which supports feature films that may be seen as too risky or challenging for other funders.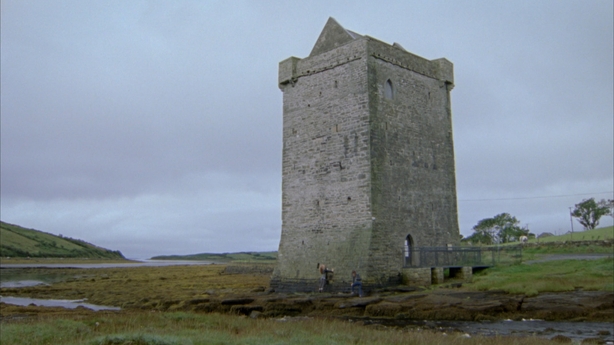 I was even luckier to be able to cast my first choice for the character of Maire: Dale Dickey, a renowned actress with more than 100 credits to her name who, while not a familiar name to everyone, is very much a familiar face, having acted in everything from Breaking Bad to Iron Man 3, and worked with directors such as Clint Eastwood, Sean Penn and Tony Scott. Dale stars alongside Judith Roddy (as Cáit), who recently performed with Stephen Rea in Frank McGuinness' The Visiting Hour at the Gate. Both brought a lot to the film, giving emotional weight and humanity to the ideas their characters wrestle over.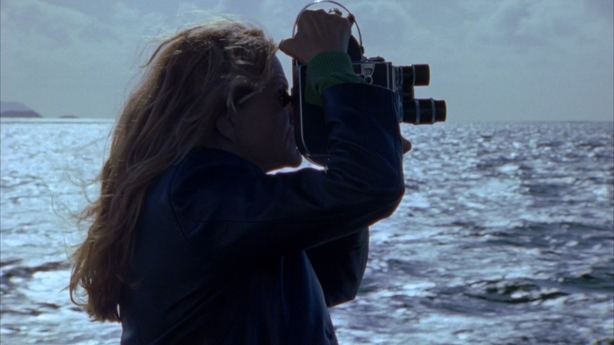 In an early scene, Irish Times film critic Donald Clarke (who generously agreed to play a snarkier version of himself) asks Maire point blank: "What gives you the right to poke around in our history?" In The Cry of Granuaile, Maire invites us into her increasingly surreal vision of "our history" — mixing together local folktales, romantic literature and the history of cinema into a delirious collage.
Whether she has any right to is something viewers will have to decide for themselves.
The Cry of Granuaile has its world premiere at the Virgin Media Dublin International Film Festival, at the IFI on March 3rd at 6.30pm - find out more here.