This week's Lyric Feature explores the enduring legacy of the Connemara singer and melodeon player Colm Ó Caodháin. Producer J.J. O'Shea introduces the programme - listen to Start the Song Gently above.
Towards the end of his life, Seamus Ennis gave a lengthy interview to the broadcaster P.P. O`Reilly that covered all aspects of his life, both as a collector and as a musician. While discussing the field-work in which he collected traditional songs and music from all over Ireland, Ennis was asked to name the most outstanding singer that he had encountered in the Connemara area. Without hesitation he responded, "Colm Ó Caodhain!" Ennis said it was primarily because of the unrivalled breadth of his repertoire and went on to mention the 212 songs he had collected from Colm Ó Caodhain as well as several instrumental tunes. When pressed further Ennis spoke of the different singing styles in Connemara, dividing them into two categories which he termed a "sweet singing style" and an outdoor "boatman style." But Colm Ó Caodhain was given a category of his own, Ennis said his style. "….was like a boatman singing in a gale!"
I first encountered the music of Colm Ó Caodhain while researching for a documentary for The Lyric Feature about Seamus Ennis`s fieldwork. He made an immediate impression. In particular, I found his lilted version of The Mountain Top an extraordinary recording. The role of a lilter was to provide music for dancers when a musician wasn`t available and Colm throws himself into the performance. His approach is full of energy and a sense of abandon. This is surely an example of Colm`s "boatman singing in a gale" style. I discovered that this robust singer, so full of character in his singing style, was something of a legend among traditional music afficianados, but remained unknown outside those circles.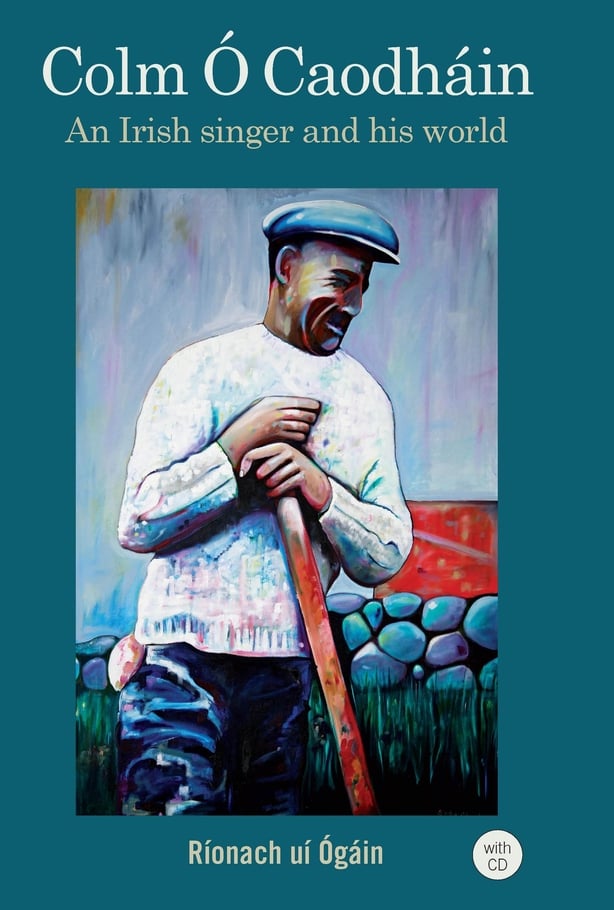 Colm was born in 1893. To put that in context, Queen Victoria was on the throne and Irish Independence was still a long way into the future. He belonged to an earlier generation than those younger singers and players, such as Joe Heaney, who benefited from the revival of interest in traditional music in the second half of the twentieth century and who became well known figures on the national and international stage. His audience was primarily found among his own local community.
He was a fisherman and farmer, born in Connemara into a community immersed in music and storytelling traditions. Fortunately, several field collectors, in addition to Seamus Ennis, including Alan Lomax, acknowledged Colm`s genius and gathered much material from him, both in written manuscript form and in audio recordings. These archived recordings form the basis of Start the Song Gently. The programme takes its title from advice Colm received from his father that he "should start a song by singing gently and that he could then raise it gradually so that there would be no danger of his voice breaking."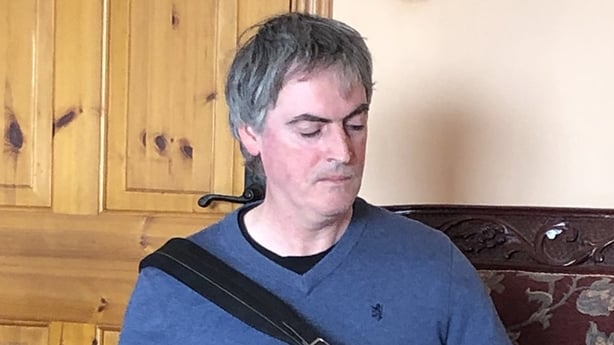 In Start the Song Gently I explore the music, life and enduring legacy of Colm Ó Caodháin in the company of Ríonach uí Ógáin, author of Colm Ó Caodháin – An Irish Singer and His World, broadcaster and musician Peter Browne, and Connemara melodeon player Johnny Óg Connolly. Music samples include field recordings of Ó Caodháin together with recordings made especially for the programme by Johnny Óg Connolly, Peter and Ciaran Browne, and a song from Colm`s repertoire sung by Roisin Elsafty, all demonstrating the continuing influence of Colm Ó Caodháin.
The Lyric Feature: Start the Song Gently, RTÉ lyric fm, Sunday February 20th at 6 pm - listen to more from The Lyric Feature here.