Liam Cagney explores composer Jennifer Walshe's work The Site of an Investigation, which receives its World Premiere on February 28th 2019 at the National Concert Hall, as part of the New Music Dublin festival - watch The Site of an Investigation above.
'The symphony must be like the world,' Mahler said; 'it must embrace everything.' Mahler's world was horse-drawn carriages and ornate ballrooms, Alpine cowbells and pipe smoke, folk dances and regrettable dental hygiene. Our world is – well, actually, what is our world?
Jennifer Walshe's The Site of an Investigation for symphony orchestra and amplified solo voice plugs into 2019. That we might better know our world, Walshe projects it in all its vivid strangeness onto an orchestral screen. We're taken on a journey, in which chambers lead into chambers lead into chambers – the fifty open tabs on your Firefox browser. The objective is there in the name: an investigation.
Stylistically, The Site of an Investigation contains multitudes.
Walshe's musical dramatization of the present starts in medias res – in the middle of things, as they say, though here also in HI-RES MEDIA. A fortissimo D minor-centred orchestral sweep is interrupted mid-thrust by the solo voice stating a series of time clauses: 'You see, you start off with "when," which turns into "if," which turns into "on the off chance," which turns into "in the unlikely event"' – before the brass jump back in. In this world, the time is out of joint.
Chop-change image and sound, the bread and butter of daily life, are here channelled through the symphony orchestra. A minute later, we're in a new section – lyrical, intimate – in which, over a quiet clarinet chorale, the voice sings:
This is the site of an investigation
It is a document of time
The finished work is made of simple elements
It is brutal and it is beautiful
A short while later we suddenly switch to a triumphant chant: 'My brain is a biophysical entity / And I want to keep it warm and safe'.
Such is the world of 2019. It is a world that's spiralling, a world under an ultralight beam, a world that's f**ked up in the head. Over The Site of an Investigation's twenty-six or so sections, something like a new world map is sketched. Walshe's sections range from Microplastics and YOU to the Sally Rooney-esque Normal Person to AI Pollock. If you spend eight hours a day staring into screens, and eight hours having screens stare into you – it explores that condition. Stylistically, The Site of an Investigation contains multitudes. And these abrupt stylistic shifts move us, unsurprisingly.
This is symphonic music for our day and age.
Our first response can be to laugh. It's equal parts strange, funny and familiar. It's the psychedelia of everyday life made manifest; it's that to which we've been programmed made manifest. Viewing the world outside of our laptop narcosis allows us to see the world as it really is: finite. Key themes emerge over the half hour: ecology, the Anthropocene, the search for intimacy. The work's thrill is that our calamitous situation – a thrilling freefall without a parachute.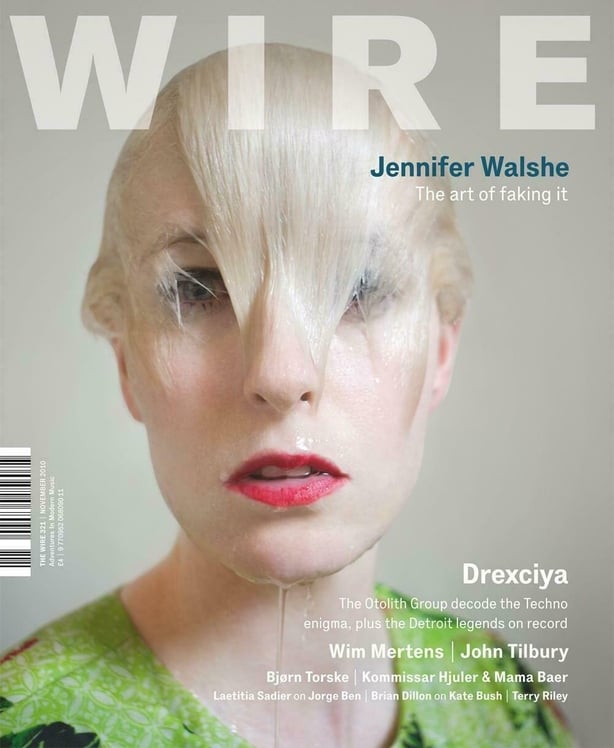 Walshe draws text from many sources. 'Text is particularly important to me at the moment,' she has said, 'because it's almost like the canary in the coal mine; it's like an early warning system of how culture is changing.' There's a disturbing monologue on how scanning 200 Facebook likes can create a character profile. There's chit-chat on microplastics polluting the world's water ('like, it's our dangerous friend now'). There's text from NASA's Mars mission programme and from the Advocacy & Research for Unlimited Lifespans discussion board. Over a wind machine, we overhear a girl's conversation on how psychopaths can be identified through their Spotify playlists. A corporate-speak Mark Zuckerberg Facebook post flashes up like a whale's fin breaking the surface. And channelling it all is Walshe's solo voice, a Delphic oracle presenting perennially streaming TV News.
This is symphonic music for our day and age. Ascending brass whole tone scales underpin lyrics lauding the biophysical brain. Percussionists at one point wrap objects in cardboard Amazon packaging. During the 'Clear the way' section, the strings play an enormous static cluster. Brass, winds and harp subtly enter and exit, 'like ancient objects barely glimpsed through fog'. The vocalist chants 'Break over them like the sea!', then the brass players join in, 'shouting in unison together like invading hordes of Celts'. The resulting texture is beautiful, lounging in what the orchestra is capable of.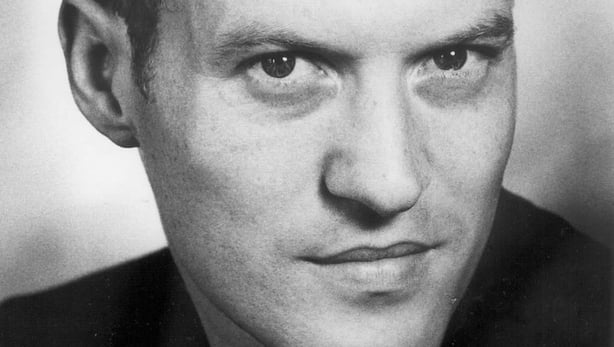 The Site of an Investigation is dedicated to Walshe's friend, the actor Stephen Swift, who died last year of cancer aged forty-four. Towards the end, she sings over harp and tubular bells:
And there was that one time
A stranger took your hand to comfort you
We will repair ourselves
We must repair ourselves
The closing measures have a feel, almost, of holy minimalism – slow, quiet, full of pathos. The eye The Site... casts over the world is always a human eye – the composer's eye, and by extension ours. Art helps us recall the human within the world's febrile absurdity. Ours is a world awaiting the caesura that will make sense of everything. Ours is a world of proliferating epigraphs for a book to come.
New Music Dublin runs from 28th February - 3rd March 2019 - more details here.