Elizabeth Cronin was born in Baile Mhúirne in Co Cork in 1879 and she was one of the most important traditional Irish singers of the 20th century. She's the subject of the latest podcast from The Rolling Wave on RTÉ Radio One - listen above.
Seamus Ennis called her 'The Muskerry Queen of Song' and Bill Meek spoke of her voice having a 'tranquil power', a voice which somehow 'embodies a whole culture'.
We need your consent to load this YouTube contentWe use YouTube to manage extra content that can set cookies on your device and collect data about your activity. Please review their details and accept them to load the content.Manage Preferences
Listen: Elizabeth Cronin sings Dance To Your Daddy
The area in which she grew up and lived in Baile Mhúirne was a very rich cultural place. She herself came from a family of poets and many others around her played music, sang songs and had a rich store of stories and 'seanchas'.
Many collectors over the years were drawn to Baile Mhúirne because of its valuable heritage and they sought out Bess Cronin for her huge repertoire of songs in Irish and in English. RTÉ, The Folklore Commission, the BBC, Seamus Ennis, Brian George, Alan Lomax, Jean Richie, George Pickow, Diane Hamilton and many more visited her home over the years and as a result a lot of her songs were collected and recorded.
Her influence on the singers who came after her has been great. Songs like Siúl a Rún or On Board the Kangaroo have made their way into the contemporary repertoire through the singing of Clannad, Christy Moore and others.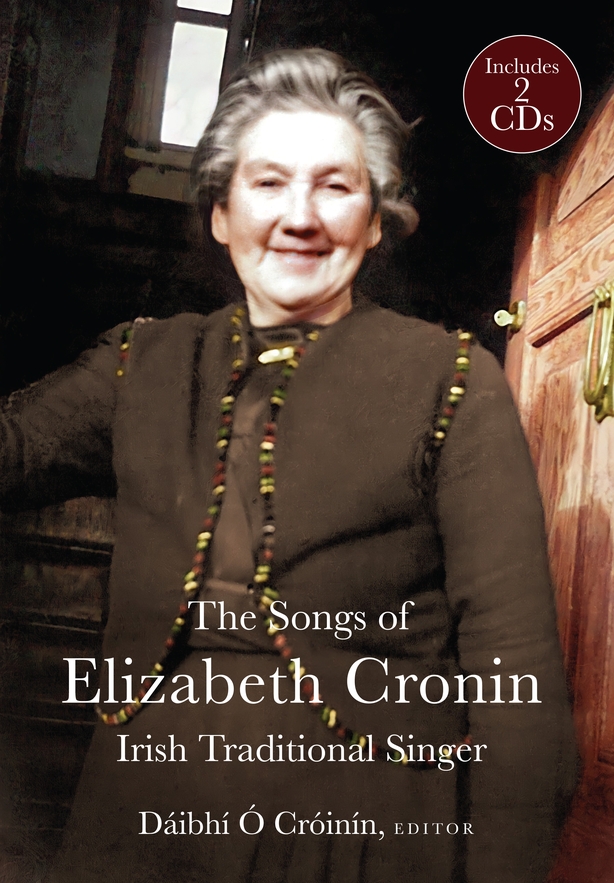 Following his father's death in 1990, Dáibhí Ó Cróinín began working on a collection of his grandmother's songs and a second edition of that collection, The Songs of Elizabeth Cronin, which includes two CDs of Bess Cronin singing, has just been published by The Four Courts Press.
In this week's Rolling Wave podcast, Dáibhí talks about his grandmother's life, her family, her relationships with those famous collectors and of course her songs.