Our first Tune Of The Week for 2022 is Lonely by CMAT - watch the video above.
Lonely is taken from CMAT's debut album, due for release in March. Of 'Lonely', she says; "I started writing the song 'Lonely' in the Arndale food hall in Manchester when I was on my break from work. Anyone who has been there will know that it is as aesthetically unpleasant as it is bustling, at all hours of the day. There was something that always drew me to it though - people. I was very isolated during this period of my life and longed for a day when I could be sitting at a table of friends that I did not have. Instead, I found myself regularly sitting alone and watching strange families and friend groups, peering out from underneath a Taco Bell crunch wrap, for a false sense of comfort.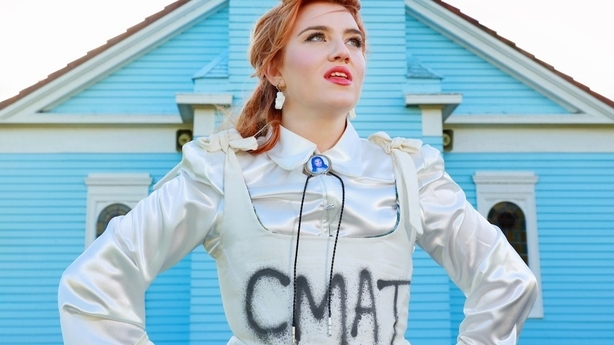 It took me years to finish this song because I couldn't figure out the point of it. Then the pandemic happened, and suddenly I realised that everybody was in the boat that I had been long accustomed to (my sea legs are beefy in this regard). I realised that the point of isolation is maybe to learn to cherish people more, and to not be so scared of them, or scared of how you are perceived by them.
Ultimately though, I wrote this song to try and get Robbie Williams to notice me."