Join Paul Herriott live from the National Concert Hall as the RTÉ National Symphony Orchestra present two glorious displays of music at its most emotional and expressive: Elgar's deeply personal and moving Cello Concerto, and Franck's dark-hued Symphony in D minor, a work of burnished ardour - watch the concert above, and download your digital programme here.
Maestro Mihhail Gerts makes a welcome return to lead the RTÉ NSO in the company of Camille Thomas, the first cellist signed by the venerable Deutsche Grammophon label in 40 years, whose 'impressive virtuosity appears effortless' (The Strad).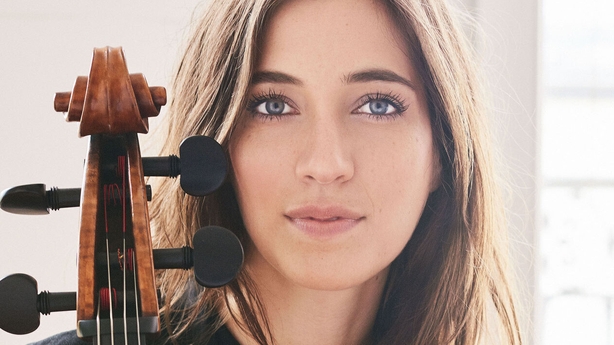 One of the glories of English music, Elgar's signature Cello Concerto is a virtuoso rollercoaster ride for the solo instrument and a showpiece of technical dexterity that interweaves cello and orchestra with sublime lightness of touch. Exquisitely elegiac in tone and as direct and straightforward as it is complex and profound, it is lit up by strands of gossamer beauty in a deeply private and confessional utterance couched with all the nobility of straight-backed Edwardian propriety.
Anticipating the 200th anniversary of César Franck's birth later this year, his Symphony in D minor may well be one of the orchestral repertoire's best-kept secrets. Cut from a different, more tightly woven cloth than his perennially popular Organ Symphony, it revels in Franck's love for 'the king of instruments'. The orchestra charged with emulating the sound of an organ, it's a stirring display of emotion in music ebbing and flowing between despair, elation and back again, with a middle movement memorably foregrounding the haunted, keening call of a lone cor anglais.