During the first two weeks in January, the annual First Fortnight Mental Health Art & Culture Festival creates a space in which to challenge mental health stigma through the arts and the art of conversation.
Visual artist Rory Draper introduces his new exhibition Breaking The Bubble, which features in this year's First Fortnight programme, and explores how 'small actions and appreciations can get you out of a bubble of inactivity and darkness'.
---
Breaking the Bubble Is a culmination of work over the last two years. The first eight months of which was exploring my skills and pushing my ideas. It was around this time, I started to think "What is it I'm observing, and why?" I was preparing to be on a competition (Sky's Portrait Artist of the Year), which was postponed till this Spring. So, I wanted to direct my work towards something.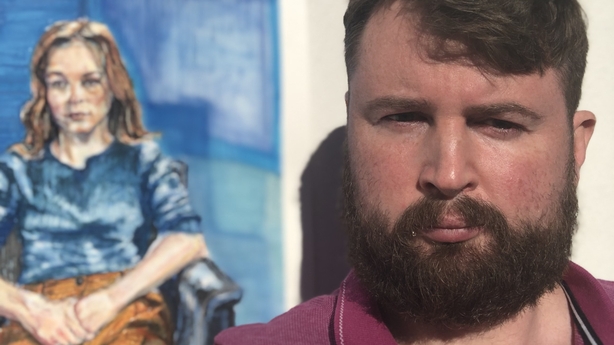 I started off by documenting the small things I do to get through the day. I have a folder on my phone that is ever expanding of all the little things I do. This is a visual diary I will probably always keep now. It is larger and grows faster than I can visually create. These photos have turned into paintings, drawings and explorations. They have evolved from small things I do, to small things I appreciate.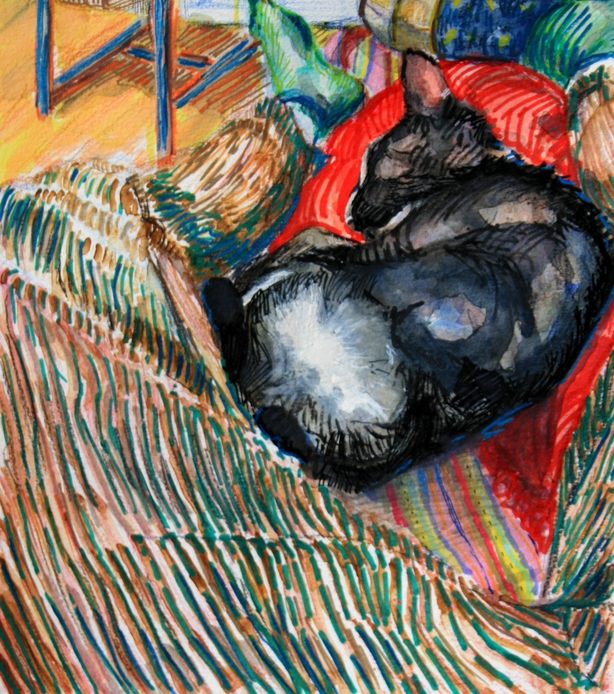 I was aware and appreciated these small things about a year before I started the project. This started when I came to live with my parents in Wexford in their new home, after living in London for many years as an art teacher. I had attempted suicide caused by a breakdown which I was sectioned for. This brought me home. With a new lease on life, I was ready for my new journey with family and friends around me and a new sense of acceptance. But coming out of a breakdown is exhausting. It took a good while to build myself up again and adjust to a far quieter and slower environment. Part of my recovery was being cognisant of what I could do and did do that helped me get through my day. This prevented me from being bubbled up in my room, removed from others.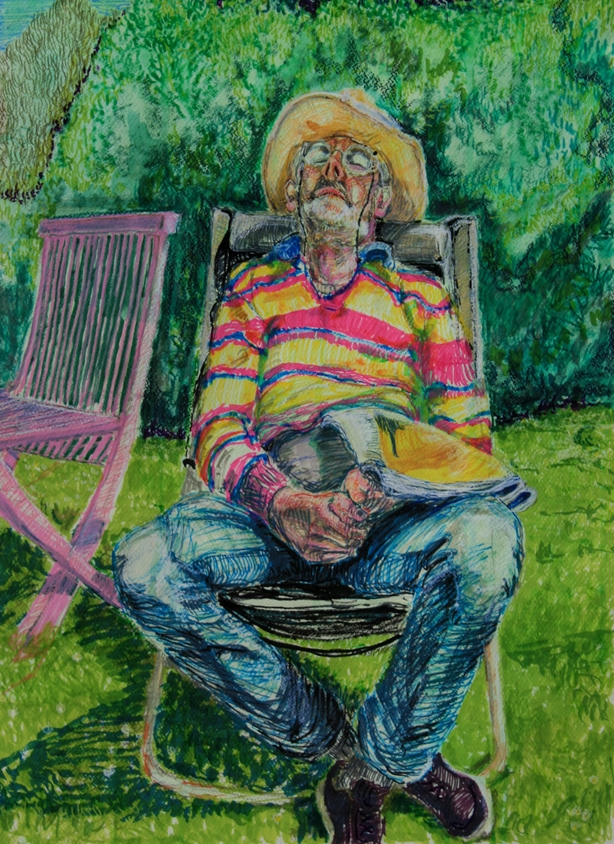 Being aware of these small things and how useful they can be, became very useful in lockdown. It was during that time I started to explore them visually. Looking at these tiny seemingly insignificant acts or moments of appreciation and composing them on a page and emblazoning them in colour. The intention with this exhibition is to make these small things bright and shiny, to show that these small actions and appreciations can get you out of a bubble of inactivity and darkness.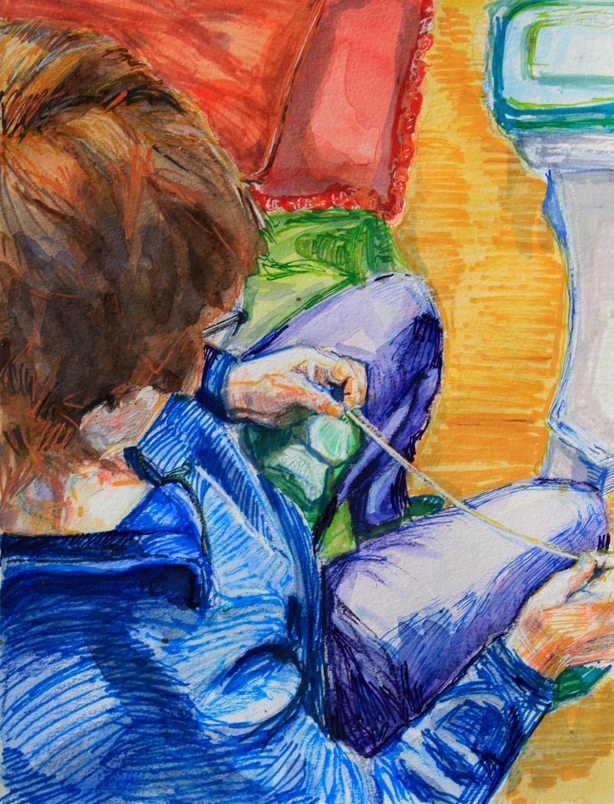 In the work, I have been homaging these moments, making them beautiful and striking to give an insight to the viewer how important they are to me. That's why I use amplified colour and play around with perspective so as to draw in the audience and let the instance sit with them for a while. My hope is that they will come away thinking about the small moments that keep them out of their bubble.
The work will be presented as both a day in the life and a life in the day. Showing the everyday things that have pushed me out of my room. The activities and appreciations. There will also be the bigger things like being on television and getting and appreciating my cat (a major source of relief in the pandemic) but to then loose and mourn him.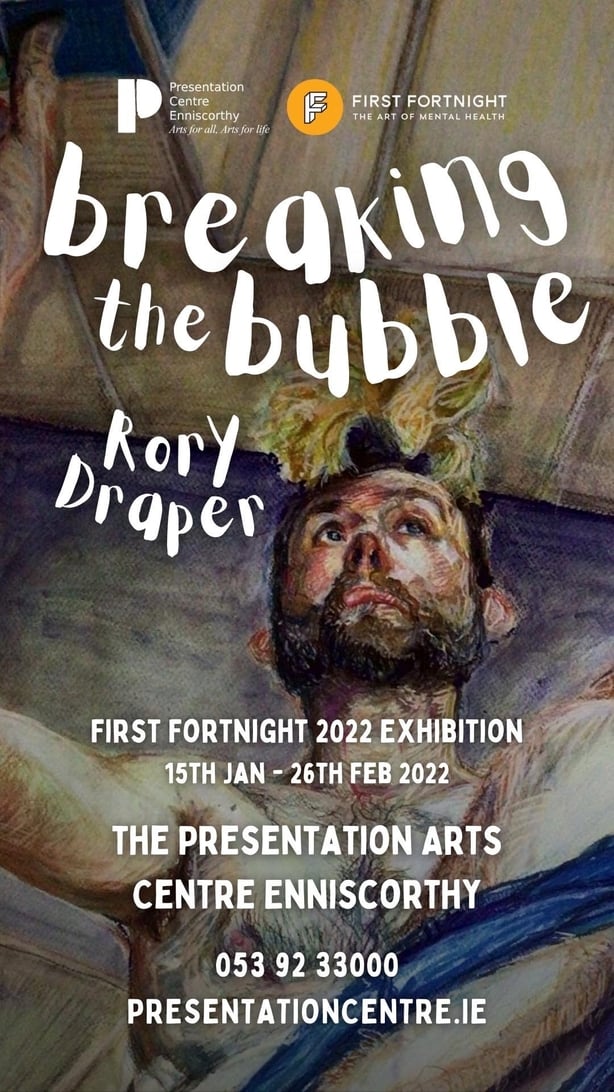 First Fortnight in association with Presentation Arts Centre present Breaking the Bubble, an exhibition of work by Rory Draper from Saturday January 15th – Saturday February 26th, 2022 at Presentation Arts Centre, Enniscorthy, Co. Wexford - find out more here.