In 1981 the long-standing dream of Irish music lovers was realised when President Hillery opened An Ceoláras Náisiúnta. The National Concert Hall was to be a home to both music in Ireland and the RTÉ National Symphony Orchestra.
Tonight, the NCH celebrates its ruby anniversary in the company of their oldest collaborators, the RTÉ National Symphony Orchestra, who played in the first concert when President Patrick Hillery formally opened An Ceoláras Náisiúnta in 1981.
Since opening, the NCH has played host to an astonishing variety of artists in every genre, from the four corners of the globe. Audiences have enjoyed performances of every type of music produced in Ireland, from classical to contemporary, from sean-nós to rap.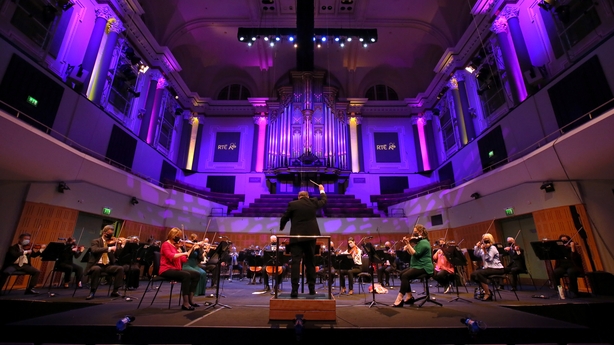 Award-winning composer for film, theatre and the concert hall, Brian Byrne gets the birthday celebrations underway in style, bringing his inimitable gifts for drama, emotion and colour to the world premiere of his specially commissioned Fanfare.
First premiered at New Music Dublin 2021, Anne-Marie O'Farrell's RTÉ National Symphony Orchestra-commissioned Eitilt – 'flight' or 'airborne' – is a rich, rewarding work blending well-known Irish songs and anthems with 'glimpses of audioscapes' drawn from RTÉ's archives. Spotlighting the artistry of individual orchestra players and paying tribute to Ireland's musical tradition and its national instrument, the harp, it expresses, O'Farrell says, 'universal themes of joy, grief, and the preciousness of children mirrored in Ireland's trinity of song forms, the suantraí (lullaby), goltraí (lament) and geantraí (invigorating music)'.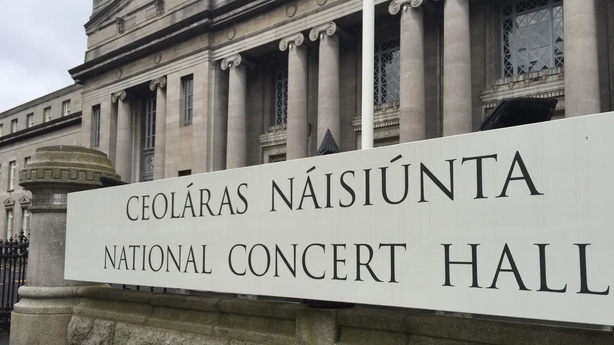 A favourite with NCH audiences, Dvořák's Ninth Symphony, From the New World, is a glorious, tune-filled hymnal to America's spirit and soul and a nostalgic homage to the folk music of his native Bohemia. Boasting an achingly beautiful melody, it suggests that home is where the heart is – in the National Concert Hall.
Programme
Brian Byrne - The Treaty Debates (NCH/RTÉ NSO commission - World Premiere)
Anne-Marie O'Farrell - Eitilt
Dvořák - Symphony No. 9 'From the New World'
The RTÉ National Symphony Orchestra with Jaime Martín, conductor