Watch Treaty: Songs live from the National Concert Hall, featuring performances from Lisa O'Neill, Gemma Dunleavy, John Spillane, Karan Casey, Maija Sofia, Duke Special, Jonathan Nangle & Crash Ensemble, Adrian Crowley, Ailbhe Reddy, The Darkling Air and special guest Christy Moore.
December 1921 saw Irish representatives gather to debate the Anglo-Irish Treaty at the Kevin Barry Rooms at Earlsfort Terrace, now NCH.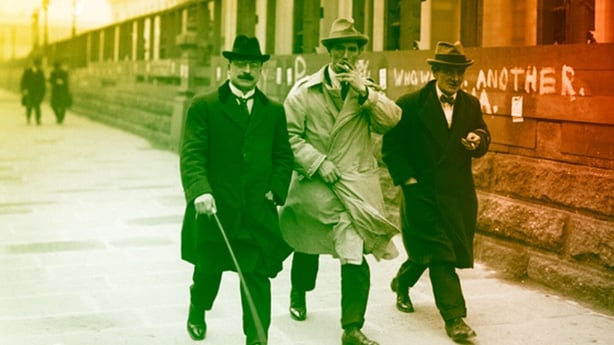 The treaty that would lead to the Irish Civil War and prove a defining moment in the history of the Irish state. These representatives from all corners of the country, gathered and stood on the brink.
This new project sees some of our leading song-writers create portraits of a generation in a moment of suspended animation.
This production is supported by the Department of Tourism, Culture, Arts, Gaeltacht, Sport and Media, as part of the Decade of Centenaries Programme 2012-2023.