Rossini's Il Barbiere di Siviglia ranks among the most popular and most successful works in the entire operatic canon. Watch a performance filmed in October 2021 at the Vienna State Opera above...
For his new staging of the work at the Vienna State Opera, the director, actor and media artist Herbert Fritsch has assembled a star-studded cast that includes Juan Diego Flórez in the role of Count Almaviva, Ildar Abdrazakov as Don Basilio, Vasilisa Berzhanskaya as Rosina and Étienne Dupuis as Figaro.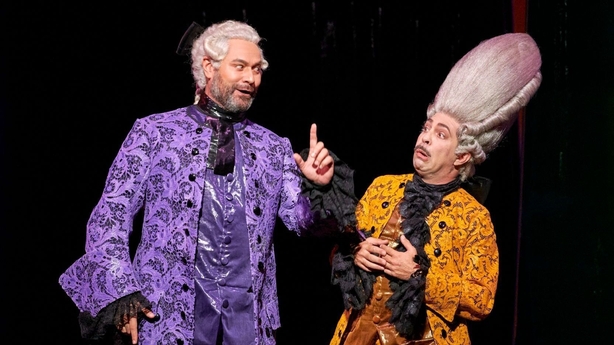 The comedy Le Barbier de Séville ou La précaution inutile by Pierre-Augustin Caron de Beaumarchais had already been set to music by Giovanni Paisiello, whose own operatic adaptation of it was still extremely popular more than thirty years after its composition. This explains the hisses and boos that greeted Rossini's Barbiere when it premiered in Rome in 1816. But the second performance already brought a change of heart and met with such acclaim that the work was soon being performed all over Europe.
Herbert Fritsch stages Rossini's masterpiece as a colourful, fast-paced spectacle, whose rococo look is supplemented with elements of pantomime and echoes of the commedia dell'arte. Fortunately, he was able to marshal an ensemble of outstanding singers who without exception combine excellent vocal qualities with comedic gifts, energy and an infectious delight in theatre.
Presented via RTÉ's innovative content agreement with ARTE, the European culture TV channel.