Via Sunday Miscellany on RTÉ Radio 1: affectionate tributes to the remarkable author of 26 travel books who cycled from Lismore to Delhi in the 1960s. Listen to For Dervla by Raja Shehadeh above...
"I have met many writers and journalists over the years who came to visit my country and see for themselves what was happening there. But, as I was to find out, you, Dervla, were different.
It was the autumn of 2008 when you called from the Balata Refugee camp in Nablus. You said: 'I will be coming to Ramallah. Can we meet?'"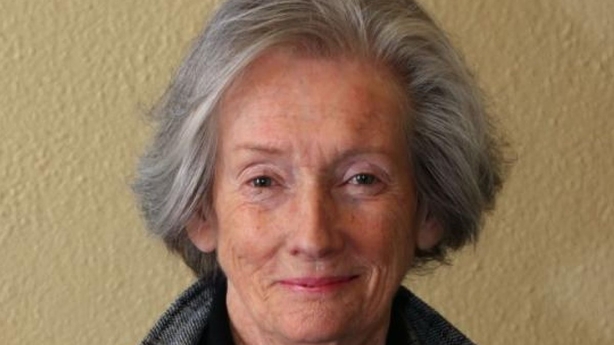 Also: Listen to The Bicycle and Us, by Lelia Doolan:
"My brothers cycled to matches, the uncles cycled to dances forty miles away, romantic souls of every sort cycled to meet their fellas half way across the country who cycled the other half to meet them. Swathes of all sorts of citizens criss-crossed the island.And came back to work or to the farm in the early hours. Men wore their caps; women wore their headscarves. We whooshed down hills, shouting at the wind!"
You can hear the full programme, with contributions from Lelia Doolan, Clare O'Grady Walshe, Patrick Cockburn, Jo Murphy Lawless, Kate Thompson and Raja Shehadeh here. Also: listen back to Bowman Sunday 8:30, which features archive interviews with Dervla Murphy.