On Thomas Francis Meagher and Marcus Daly in Montana: for Sunday Miscellany, Ireland's Ambassador to the USA Dan Mulhall reads The Copper King from Cavan - listen above...
The epic, rags-to-riches story of the Irish in America is made up of millions of individual tales of human anguish and achievement for those who crossed the Atlantic in the 19th century in search of better lives for themselves and their families.
I was reminded of the anonymity of the vast majority of Irish immigrants a couple of years back when I was invited to speak at an event to mark the 150th anniversary of the completion of the Transcontinental Railroad on which some 12,000 Irish workers laboured for years in harsh conditions, literally to bind Americans together across that vast continent. It's in the nature of history that most of its participants are hidden from view because, like those railroad workers, they leave behind little or no documentary record of their lives.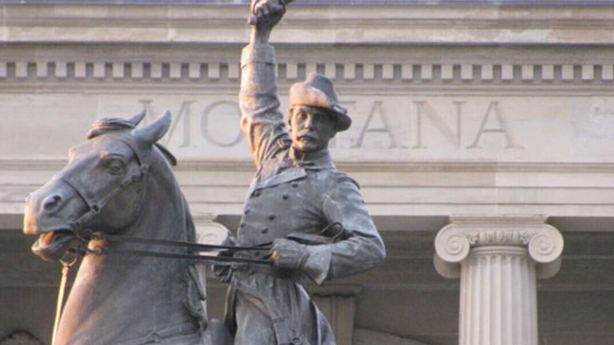 Of course, there are many Irish immigrants who grace the grand staircase of American history, Waterford's Thomas Francis Meagher being prime among them. He was one of the best-known Irishmen to settle in 19th century America and has the unusual distinction of having his life celebrated on two continents, in Ireland as a romantic revolutionary and in America as a civil war General.
Listen to more from Sunday Miscellany here.