We're delighted to present an extract from Wild Irish Love: Great Irish Romances, the new book by Marian Broderick, published by the O'Brien Press.
The greatest Irish romances from history... With chapters on Inspirations, Love & War, Love Across the Divide, Secrets & Scandals and When Love Goes Wrong, Marian Broderick tells of the men and women whose passions drove them to be together: often in the face of society, family, and even their own safety.
---
Sean O'Casey & Eileen Carey
When beautiful Eileen Carey journeyed across the Atlantic to meet the dramatist Sean O'Casey, she landed not just a part in his play, but also the central role in his life...
In 1926 Eileen was 25 years old and working in the chorus of a Broadway hit. Born in Dublin but brought up in English boarding schools, she was homeless and alone in the world, apart from her estranged mother in London. Eileen loved the theatre but was exhausted by doing eight shows a week, modelling on the side and avoiding New York's infamous casting couches. When a copy of the new tragi-comedy Juno and the Paycock by Sean O'Casey fell into her lap, she devoured it in one sitting. Its raw emotion left her reeling; she felt strongly drawn to the writer, and she wanted a part in one of his plays. But she was in New York and Sean O'Casey was in London. How could she get to him?
In London's aptly named Fortune Theatre, the author of Juno was experiencing a seismic lucky streak. At forty-six, Sean O'Casey was an awkward character, stubborn, self-educated and disillusioned with the new Irish Free State's failure to live up to his passionate socialist ideals. He had spent most of his adult life in impoverished obscurity, writing plays and poems in his mother's tenement until she died when he was thirty-eight. Since then, he'd been living hand to mouth in bedsits while his plays caused minor riots in Dublin's Abbey Theatre. He had never had any luck in love. Until now.
Just days after disembarking at Southampton, Eileen persuaded her married lover, theatre manager Lee Ephraim, to arrange a meeting with Sean at the Fortune. When she walked in, heads turned for, as Sean later wrote, with her laughing face and fantastic figure, she was the loveliest lass he had ever seen in his life. As for Eileen, she was impressed in a different way by the gaunt figure with the penetrating hazel eyes. It wasn't love at first sight, but it was excitement; his voice and the power of his words fascinated her. Again luck played its part: an actress in the London production of Sean's The Plough and the Stars fell ill, and he immediately chose Eileen for the role of Nora.
It was a big challenge for an inexperienced young woman but Sean was encouraging. With his support, Eileen pulled it off and the play was a critical success. Then the original actress recovered, and Eileen was unceremoniously let go.
A chance meeting in Bond Street changed the relationship from professional to personal. In debt, unwell and overworked, Eileen found she could confide in Sean, who was a brilliant talker but an even better listener. In a teashop, they discussed losing their fathers too young, Sean's fight for the workers of Dublin, Eileen's breakdown and her fear of the mental illness that dogged her family. A gentle courtship ensued.
Sean and Eileen had much more in common than sceptical onlookers supposed. Eileen had insight: she knew she needed a father-figure as a companion, so the twenty-year age gap between her and Sean was an attraction, not an obstacle. Both had been bereaved and uprooted as children, and Sean needed a protector and homemaker so that he could work. Both were in love with the theatre and neither, as Eileen admitted, had 'any damned sense of money at all'.
There were differences too. Unlike Sean, Eileen hadn't a political bone in her body, but she did have the people skills that Sean lacked. His writing had made him powerful enemies in Ireland, including the Catholic hierarchy, the Gaelic League, Sinn Féin and WB Yeats. Eileen, in contrast, made and kept friends wherever she went. She was gregarious, while Sean was introverted and reclusive. It could have been a recipe for disaster, but he encouraged her to live her life fully, so long as she took care of her health.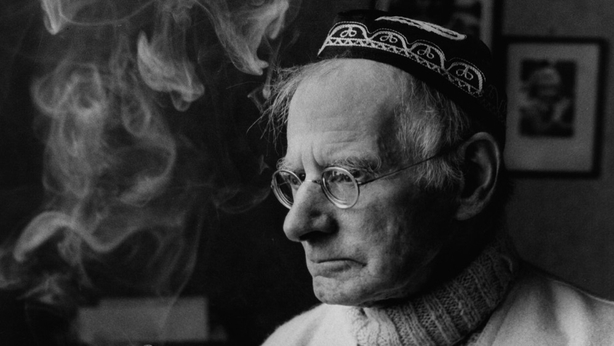 In her wonderful 1971 autobiography Sean, Eileen describes how her unmaterialistic suitor bought no gifts of jewels or furs. Instead, he presented her with macaroons, and paid off her debts with what money he had. Meanwhile, Eileen struggled to choose between Sean (single but poor) and Lee (well-off but married). Her mother didn't help. She opposed the idea of marriage to Sean on the grounds of religion, age difference and financial prospects, and told Sean he was ruining her daughter's life. (However, Eileen's mother was to allow him to support her financially for the rest of hers.)
In the end, resolution came from an unexpected quarter. When Sean bumped into Lee on Eileen's doorstep, he braced himself to fight the younger, bigger man and the two disappeared around the corner. Whether fisticuffs ensued or not, Sean returned alone with a concrete proposal, which Eileen accepted. It was timely; she was already two months pregnant with his baby.
Since Eileen was a Catholic, albeit somewhat lukewarm, Sean suffered being married in a church side chapel, where mixed unions between Protestants and Catholics took place. As an atheist, he couldn't take any religious ceremony seriously, which was just as well, for the day was full of comic incident. Sean appeared with a large burn in the seat of his trousers, Eileen's mother wore black and tried to prevent the priest from entering his church, the best man mislaid the ring, and Eileen's heartbroken ex turned up and wept throughout the wedding. All was captured by the reporters crowding in, and a news camera rolling.
The two fell in love deeply during their six-week honeymoon in Howth, County Dublin, and would stay married, through financial hardship, controversy and bereavement for the next thirty-seven years.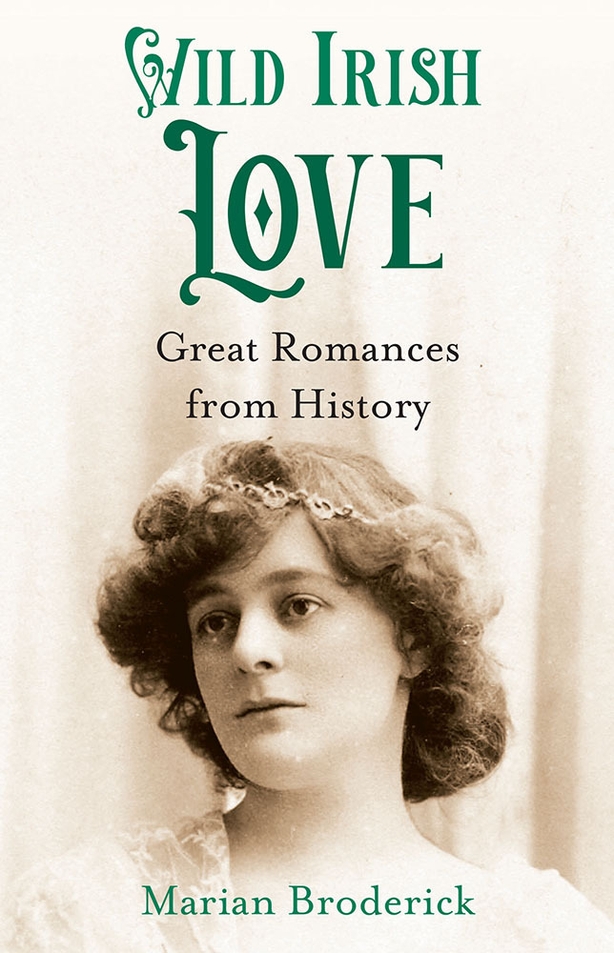 Wild Irish Love by Marian Broderick, published by The O'Brien Press, is out now.