Irish birthday candles, symphonic style, light up a dark November night, with a splash of Spanish sun for warmth and an epic Russian symphony to stiffen the spine and satisfy the soul - watch above.
Hailed by Billboard magazine as 'the global ambassador of Spanish guitar', Pablo Sáinz-Villegas joins chief conductor Jaime Martín and the RTÉ National Symphony Orchestra for one of the greatest – and most beautiful – concertos for any instrument: Rodrigo's sun-scorched Concierto Aranjuez. Once heard, never forgotten, the haunting Adagio at its heart speaks of love and loss in a bittersweet but achingly beautiful dialogue between guitar and orchestra.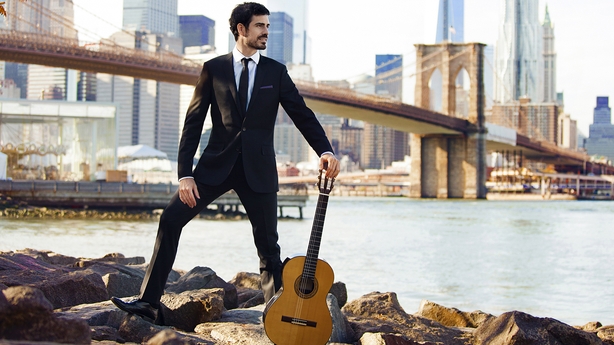 Shostakovich's Fifth Symphony was his hugely successful response to the suspicions and criticism of the Soviet authorities that had recently threatened his career and his life. Making brilliant use of instrumental sections it is a towering orchestral showcase, one shot through by high drama, fierce emotions and laced together by a host of memorable melodies as struggle gives way to triumph.
Commissioned to celebrate RTÉ lyric fm's 10th birthday in May 2009, Elaine Agnew's delightful Make A Wish is the orchestral equivalent of blowing out candles on a birthday cake. Except here, you get three wishes before the orchestra, literally, runs out of breath.
Programme:
Elaine Agnew - Make A Wish 
Rodrigo - Concierto de Aranjuez 
Shostakovich - Symphony No. 5