Composer and writer Michael Gallen discusses his new opera Elsewhere, which premieres at the Abbey Theatre on November 15th.
In January 1919, the staff of the Monaghan Asylum barricaded the hospital gates, raised a red flag and established an independent Soviet commune.
Exhausted by the hardships of the 1918 Spanish Flu pandemic, these 'front-line' workers overcame sectarian divides to strike for more humane working conditions and gender pay equity. Under the guidance of visionary union leader Peadar O'Donnell, they conceived of a form of 'lock-in' strike that would allow them to gain leverage over the asylum authorities without compromising the welfare of the more than 700 hospital residents.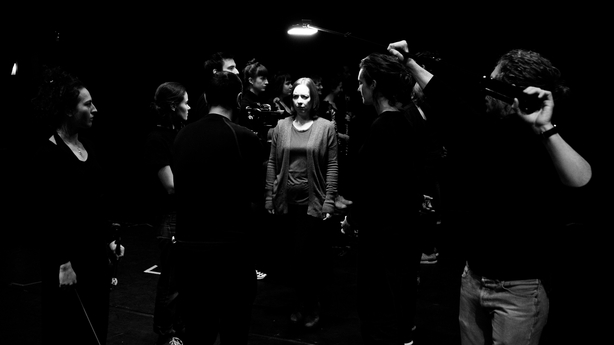 O'Donnell included both staff and patients in the planning and operation of the Soviet, all wearing identical uniforms. In the course of a dizzying fortnight, this unlikely collective of revolutionaries held off the advances of the Royal Constabulary; spurned the entreatments of Archbishops, politicians and the press, and even found the time for football matches and dances, presenting a powerful vision of what a care-centred society could look like.
There are stories that need music to be truly told, and I felt that in making Elsewhere I might be able to encapsulate all of the thrill, humour, hope and heartbreak that makes this history so unique.
I first came across the story of the "Monaghan Asylum Soviet" in 2016, and was taken aback by the nuanced and compassionate thinking behind this radical event, and that it had taken place so close to my homeplace. There was something in this story that corresponded with what, at my core, I want to talk about and bring to life in my work.
The idea to create an opera around this story grew from a single preoccupation. How must it have felt to have been a resident at the Monaghan Asylum during those astonishing events of 1919 - to have been given a momentary sense of worth and inclusion - and to subsequently endure decades of anonymity and repression in institutional care?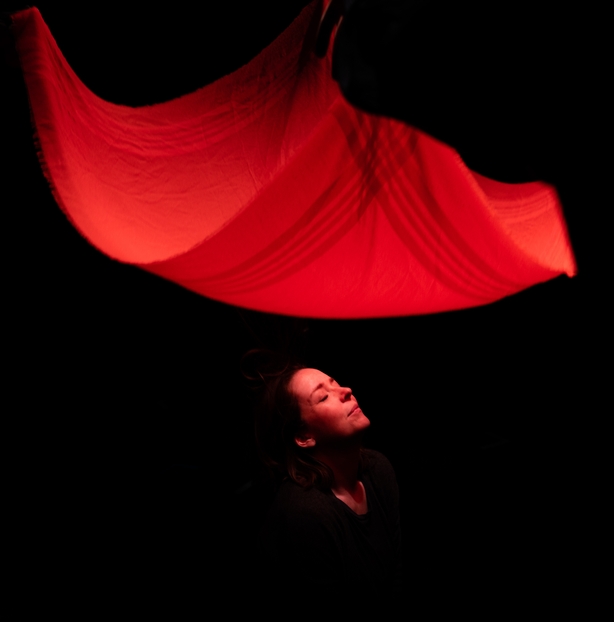 There are stories that need music to be truly told, and I felt that in making Elsewhere I might be able to encapsulate all of the thrill, humour, hope and heartbreak that makes this history so unique. In the opera, the events of 1919 unfold through the visions of Celine, a patient who, decades later, remains 'locked in' to the moment of the Soviet, believing herself to be its leader.
My search for the voices of Elsewhere has been a person-centred one. In 2019 I spent two months working at the Hôpital Psychiatrique de Malévoz in Switzerland. I ran workshops with the residents there but primarily spent my time listening, and learning to appreciate the deep reserves of humour and compassion that make humans a resource for one another even in the most challenging circumstances. It was through the many conversations had in Malévoz that Celine's voice began to manifest for me; a person possessed with great intelligence and empathy who - like many others - falters in the attempt to communicate herself in a way that conforms to the majoritive idea of 'normality'.
We need your consent to load this rte-player contentWe use rte-player to manage extra content that can set cookies on your device and collect data about your activity. Please review their details and accept them to load the content.Manage Preferences
Listen: Monaghan's Forgotten Future - Culture File on Elsewhere
In the two years since, my co-librettists (poet Annemarie Ní Churreáin and playwright Dylan Coburn Gray) and I have carefully woven two stories together; the fascinating history of the Soviet and the tale of a woman who must dig unimaginably deep within herself to find her freedom and autonomy.
The world in which Celine abides is drawn from the cadence of murmured litanies, the hum of ETC machines, the gentle loping of the border accent… At times she also succeeds in bringing a raucous and riotous vision to life, whirling the characters and musical forces around her into a frenzy of wildness and colour. I found a great creative freedom in conjuring the diverse personalities that populate Celine's "elsewhere", using aspects of traditional and contemporary music - even the cabaret-kitsch of her nemesis, the "Inspector of Lunatics" - to deliver the energy and mood needed for their work routines, medical procedures, games, negotiations, and revolts.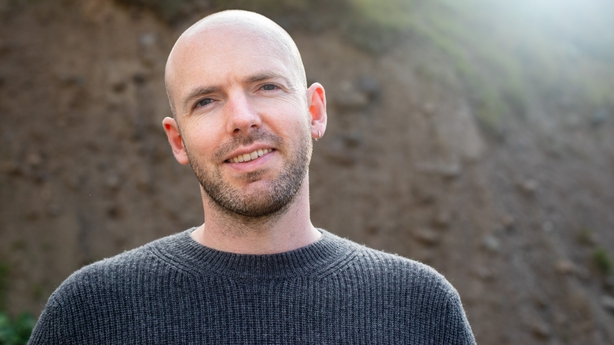 The making of this opera has thrived upon the same spirit of collective action as the events it reimagines. As I write, the whole Straymaker family is busy working in our hive in Monaghan: a sublime, indomitable cast of performers and a deeply imaginative production team all being imbued with ferocious energy by director Tom Creed, conductor Fiona Monbet and producer Maura O'Keeffe. We are making an opera that is deeply rooted in our own creative culture - at the margins, on a border, at the edge of a continent - and which I believe is all the more ambitious and contemporary for it.
Elsewhere is at times thrilling, challenging, hilarious, devastating - all of these have their place in this almost-unbelievable story. It is an honour to be bringing it to life on the Abbey stage - the imagined future of a forgotten past.
Elsewhere will run from November 15th-20th on the Abbey stage - find out more here.