On Sunday, 17th October, RTÉ Drama On One will broadcast Strutting and Fretting, written and performed by Chris McHallem, and directed by Conall Morrison - listen to Strutting and Fretting above.
The play is set on the last night of a spectacularly unsuccessful tour of Macbeth, as the lead actor sits in his dressing room, trying to work out where it all went wrong.
Balancing his own disappointments with a fervent appreciation of Shakespeare's genius, he touches on such subjects as the death of Trotsky, theatre etiquette and the working methods of medieval witches.
The radio version is adapted from the stage production, directed by Michael James Ford. Below, Chris writes candidly of the play's origin story...
---
Strutting and Fretting.
The Truth.
What sort of miserable misfit, I wondered to myself, would write and then perform a one man show?
God alive.
Most of the time I struggled to get onstage with a whole team of technicians and fellow actors helping me along. Doing it on your own seemed like riding by yourself on a roller coaster ("Just the one ticket, please!") or going on holiday alone, both things, I hasten to add, that I have done.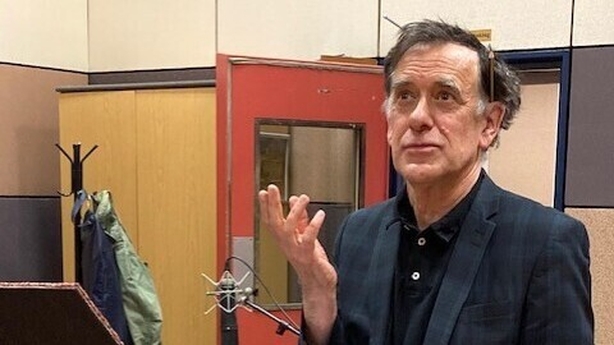 But was I really willing to stand on a stage by myself and then charge the public to come and watch? Could I genuinely parade my loneliness, my forlorn lack of social skills, my failure at the most basic of ambitions for the entertainment of the paying public? Doesn't that sound like the sort of thing they did to the inmates at Bedlam in the 18th century? "Come on everyone ! Let's go and poke the lunatics at Bewley's Cafe Theatre!" Hadn't all that been outlawed by the Geneva convention?
And then one day, I fell into conversation with a wiser head… My agent, perhaps, or maybe my accountant, or possibly my agent's accountant, and they explained to me the true nature of the work and the fabulous rewards available to the solo artiste.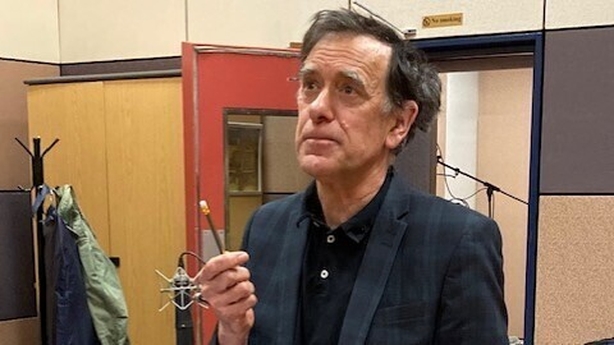 "Imagine," they said, "that you charge the theatre-goers €10:00 to see your show. If 50 people pony up, there's now €500 in play. In the Abbey or at the Gate, for instance, you, the performer, the company member, are on a fixed wage. The profits from the box office stay in the box office. But with a one man show you are the definition of the sole trader! Every penny that comes through the door drops directly into your pocket."
"Really ?" I asked, my eyes already out on stalks. "Every penny," he assured me. "And then all you have to do, is pay the venue, pay the insurance, give a cut to the director and your stage manager, pay the designer and the carpenter, pay the lighting guy, pay for costume hire, and for a van to move the set, get a photographer in, pay for the fliers and a fella to hand them out, pay for the posters, buy the stamps and send out the invites for opening night, buy your makeup, put some tea and coffee in the green room, and everything else is yours… and yours alone."
We need your consent to load this rte-player contentWe use rte-player to manage extra content that can set cookies on your device and collect data about your activity. Please review their details and accept them to load the content.Manage Preferences
Listen: In this episode of In the Wings, actor and writer Chris McHallem and director Conall Morrison speak about their work on stage and on air.
"Wow," I said, hardly able to believe my ears.
"Wow is right. And," he went on, clearly now warming to his theme, "if it's any good, they'll put it on the radio and you can go through the whole process again."
"Where do I sign ?" I asked, my heart pounding with a new enthusiasm.
"You sign here," he said, "and here and here and here and there and here."
"And what should my show be about ?"
"If I were you, son," and here he gave me a conspiratorial wink, "I'd remember the old saying… Write about what you know. Write about what you know."
RTÉ Drama On One will broadcast Strutting and Fretting, written and performed by Chris McHallem, and directed by Conall Morrison at 8pm on Sunday, 17th October - the play will be available for download and streaming via the Drama On One website.