Zoe Seaton, Artistic Director of Belfast's Big Telly Theatre Company, introduces their latest production, Department Story, which premieres at this month's Belfast International Arts Festival.
Department Story is a site-specific show where in-store shoppers and online shoppers collude via a ground-breaking new interface called Remote Control - a new digital platform that combines the latest web and theatre technologies, such as Internet of Things and smart devices. This provides an online theatre audience unprecedented control over the actors, environment, set and props in a physical space.
Department Story is about things, what we're willing to do to get them and how they change and shape us when we do.
It is a theatrical anthology of stories inside stories, tales full of twists and turns where things take control. Toasters talk, hoovers dance and the staff party gets interrupted by a woman who wants to return her life.
It looks at fragility, fake news and how we define and deal with disappointment. What happens if people are discontinued and our connections are lost? Who can we trust?
Each department holds a story - a coat to die for, red shoes which will change your life, this is a store full of dreams, where perfection is promised and the right purchase will complete the picture.
But there are no guarantees that the suit will deliver success, the dress the dream, the wedding list the wedding bliss. When reality hits, the marketplace becomes the darketplace and the manager can no longer manage. So where do the dream makers go?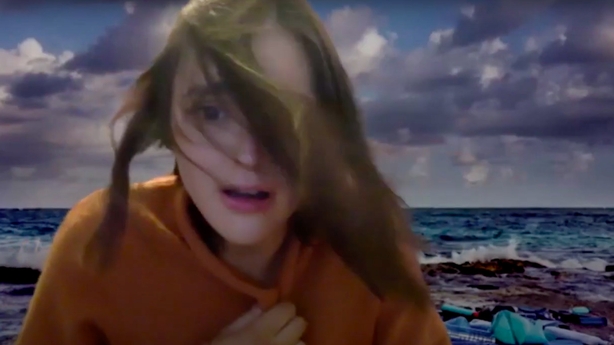 The journey to this piece began when lockdown was rumoured. We were running six projects across Northern Ireland, all live, all interactive, all in empty shops. We were touring The Worst Cafe In The World, set in a dystopian future where experiences like travel and Christmas were banned, and the audience wore masks to avoid contamination when the memory cloud burst… Desperate to hold onto the live experience, we experimented with 'isolation theatre', asking if a digital audience could be somehow present in the space, able to experience stories, initiate adventures and be part of an unfolding situation.
We never got to answer that question because lockdown was more total than we expected, so we switched to purely digital, launching The Tempest, co-produced with Creation Theatre Company, on Zoom three weeks later and suddenly being exposed to extraordinary global media attention including from NBC, CNN, BBC Arts, New York Times, The Financial Times and The Guardian.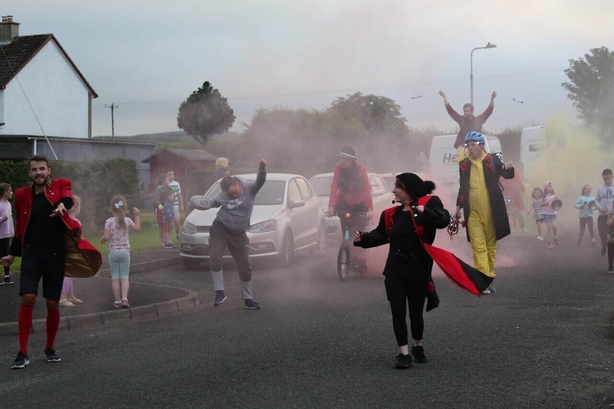 During the pandemic we made 17 digital productions, toured 20 neighbourhoods with a lockdown show on scooters called Right Up Your Street, launched Incognito, an app-based theatre event and developed a piece of interactive infrastructure and The Bus Stop.
Fuelled by our passion to work with artists and connect with audiences, it has been an incredibly fertile period involving collaborations with creatives specialising in dance, music, theatre, cookery, AI, AR, game design, web development and coding - to reach 12000 audiences worldwide.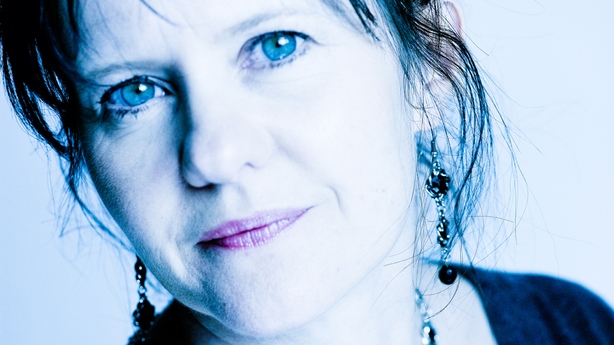 Of course, we've learnt a lot about tech, but we've learned more about audiences, about community and about the potential of digital theatre to connect people to stories, to place and to each other.
Department Story is the start of a whole new chapter. It will invite a live digital audience to step into a dynamic storyworld full of characters and action and twists and turns. It invites a live audience to do the same, but the similarities end there, because their perspectives are not the same….
In the words of Walt Disney - "Curiosity keeps leading us down new paths…"
Department Story is presented as part of Belfast International Arts Festival and runs from 20th October – 31st October 2021 online and in-person. Find out more here.