An Italian superstar castrato in Georgian Ireland as reimagined by the Irish Baroque Orchestra is the focus of this week's Lyric Feature on RTÉ lyric fm. Listen to Tenducci in Ireland above, and presenter Michael Lee introduces the programme below…
In September 1766, a surprising news story made its way across Ireland. The Belfast Newsletter of 9th September relayed it with the following words:
Cork, Sept. 1st: Last Thursday night Mr Tenducci an Italian singer, belonging to our theatre, was arrested on an action of damage, for having seduced and married a young lady of good family and fortune, who had been lately his pupil. He… remains in confinement.
Giusto Ferdinando Tenducci may be a forgotten name now, but in 1766 he was famous as an opera singer of rare distinction. One of the last great castratos of the age, his brilliantly high voice was a sensation, equally capable of executing the most fiendish coloratura or charming audiences with exquisitely lyrical singing.

Having heard him in a London pleasure garden, the character Lydia Melford (in Tobias Smollett's novel The Expedition of Humphry Clinker) describes him as 'the famous Tenducci, a thing from Italy; it looks for all the world like a man, though they say it is not. The voice to be sure is neither man's or woman's, but it is more melodious than either, and it warbled so divinely, that while I listened, I really thought myself in Paradise.'
When Tenducci first came to Dublin in 1765, performing on the stages of Smock Alley and Crow Street Theatres, his very presence was an event, with children in the streets even singing songs about him. Giusto Tenducci's unusually scandalous marriage to Dorothea Maunsell the following year only added to his notoriety, while the volume of evidence gathered to support its eventual annulment continues to provide a feast of detail for social historians, gender theorists, and musicologists. Add to this Tenducci's personal connections with famous contemporaries like Wolfgang Amadeus Mozart and Johann Christian Bach (both of whom composed pieces specially for him), and a fascinating character begins to emerge. Who was he, and what drew audiences to hear him?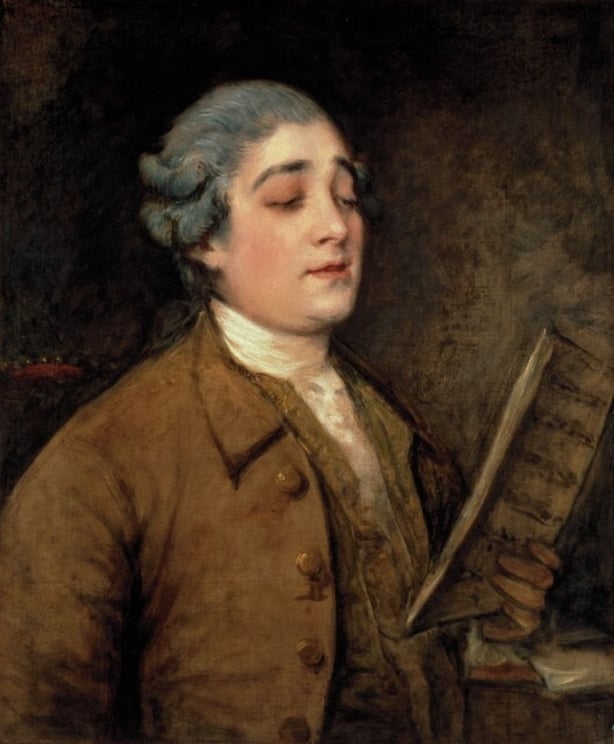 This story led Peter Whelan, artistic director of the Irish Baroque Orchestra, to call on mezzo-soprano Tara Erraught for what has proved to be an exciting collaboration. The project was launched in February 2020 with a lunchtime concert in the National Gallery of Ireland, shortly followed by a recording (thankfully completed just before lockdown), which emerged in March 2021 as a CD release: The Trials of Tenducci: A Castrato in Ireland (Linn Records, 2021). Featuring music by Tommaso Giordani, Thomas Arne, Pierre van Maldere and Johann Christian Fischer, as well as Christian Bach and Mozart, the album recreates something of the musical life in Ireland that Tenducci would have encountered, as well as music he himself performed.
We need your consent to load this Spotify contentWe use Spotify to manage extra content that can set cookies on your device and collect data about your activity. Please review their details and accept them to load the content.Manage Preferences
Listen to The Trials of Tenducci: A Castrato in Ireland
The Irish Baroque Orchestra under Peter Whelan is becoming something like a living research hub for Irish music history. This album, and the 2019 release Welcome Home, Mr Dubourg, both aim to bring the music of Ireland's past out of the archives and onto concert programmes (and airwaves) and, according to Whelan, this is only the start. When accounts of Irish history mention culture at all, they typically focus on the tangible fabric of artworks, literature, and the built environment. Apart from Handel's Messiah, the rich musical life of 18th century Ireland is largely neglected, and so recording projects like these can offer a powerful corrective, enriching our understanding of this period.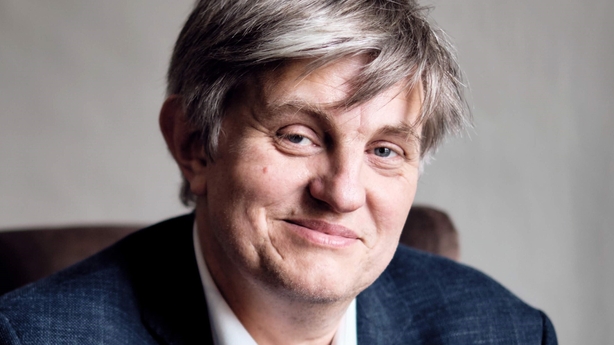 Putting this feature together, I spoke to Peter Whelan and Tara Erraught about the recording process, as well as the music that they performed, and asked them how they responded to the challenge of recreating Tenducci's voice. In addition, talking to academics Susan O'Regan and Alison Fitzgerald, I was able to build up a picture of what life was like for musicians in Ireland in this period, as well as understand how urban entertainment (like Tenducci's music) connected with the growing commercialisation of leisure and, then as now, the power of celebrity. Through it all, and through his music, Giusto Tenducci emerges as an affable and engaging storyteller, a committed musician, and a surprising and intriguing visitor to these shores.
Michael Lee is Assistant Lecturer in Music at Maynooth University. The Lyric Feature: Tenducci in Ireland, RTÉ lyric fm, Sunday 10th October at 6 pm - listen to more from The Lyric Feature here.