We sat down with Hermitage Green musician Barry Murphy to discuss lockdown, gigging and the release of the band's new album, Hi-Generation. Watch the video for their new single, Got To Give, above...
"About 527, I think I counted," Barry Murphy tells me, listing the days he spent away from the stage since the COVID-19 pandemic came to Irish shores.
Describing Hermitage Green as "very much a live band", the Limerick man explains that he and his fellow members - Darragh Graham, Darragh Griffin, Dan Murphy and Dermot Sheedy - had planned to celebrate their ten years together by touring their new album, Hi-Generation, in 2020.
COVID, of course, had other plans, and so the band were left to sit on their long-awaited material.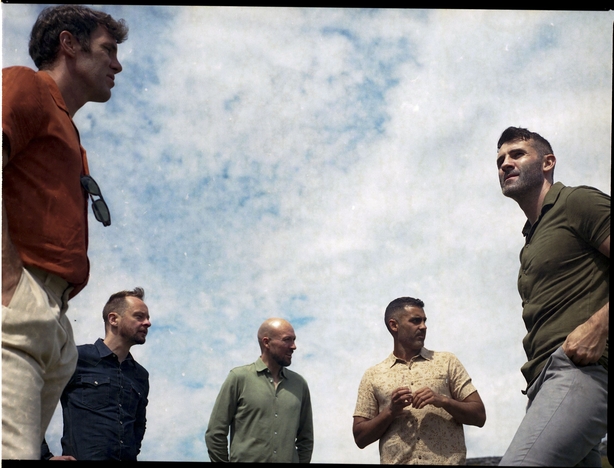 When times got tough and the country faced some of it's strictest lockdown measures, however, Hermitage Green joined countless other Irish artists in making it their mission to keep the nation singing, and released a number of songs from the album that they thought would resonate with fans.
"Lake Winnipesaukee was one that we released that some people found... a lot of the response that we got was that it helped people through tough times," says Barry.
"You do want to release something in those 18 months," he adds, "and hopefully people haven't forgotten about you, and you give them a taste of what's to come. I think we managed it well over the last 18 months, to give people new songs and an album at the end of it."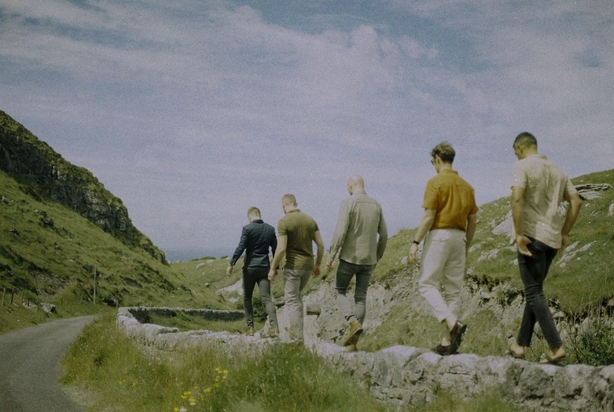 With vaccines rolling out across the country and live music finally making a reappearance, the Limerick band decided it was time to give the album the launch it deserved. With so much time in between writing the songs and releasing them, though, was there ever a temptation to make some changes?
"To be honest, not much changing, now that you mention it," he muses. "We were happy with this when we did it."
According to the bass player and vocalist, time in the studio can be tricky for the band because of how much input they all have. With every member of the band contributing, he says it can be "a very sensitive time" because, not matter how good the material may be, songs need to be whittled down.
"We work really hard at that and we wanted the album to be as perfect as it could be," he explains. "When it was finished and we recorded it and got the mixes, we listened to it back to back like, 'oh my God, this couldn't be more perfect'."
"It was obviously the weirdest time to release a new album and it was so, so hard to sit on it for so long. This week has been a massive release. It really has been so special to get it out and, so far, the response has been really lovely so we're delighted with that."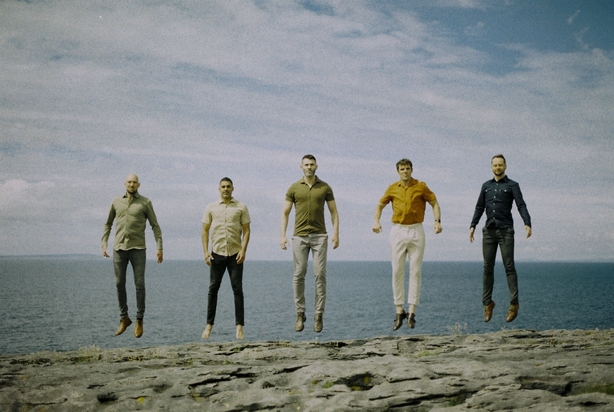 With the help of their producer and long time friend Philip Magee ("he understands how mental we are"), the band have found a democratic way for working together over the years - a nice blend of equal votes and a touch of slagging.
"Everything has to go in front of the Hermitage Green committee - we're very tight and want to keep everybody happy, that's the most important thing at the end of the day. We started like this, the five of us. There's no front man in Hermitage Green, there's no one who is the boss or anything like that."
"Everyone's opinion is the same and it is nice to have someone like Phil who does it with such humour. You have to be able to slag and mess and have a bit of craic in the studio."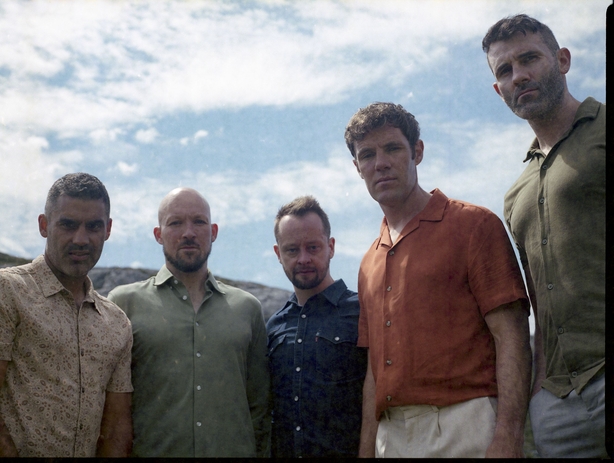 Offering up a free-flowing and fresh sound, the album signifies the beginning of a new phase of life for Hermitage Green and represents what the band have been through, both individually and together.
With the arrival of children and growing families, all members are becoming increasingly aware of the things that they are handing down to those next in line.
Despite the heady mix of material at their fingertips, Barry says that Got to Give was the obvious single to launch with.
"A lot of songs in it are slower tempo songs, and we feel like the release of this is coming at a time where people are getting back to life, whether it's going back to gigs or going back to work or just putting everything behind us, and maybe it speaks to that," he explains.
"The tempo of [Got to Give] is an upbeat song so I think it's the most perfect song. Even the lyrics of it... we sang it on The Late Late Show a few weeks ago, and it felt like I was speaking directly to the government to tell them to stop standing in our way."
"There's something about it that feels right to me."
We need your consent to load this YouTube contentWe use YouTube to manage extra content that can set cookies on your device and collect data about your activity. Please review their details and accept them to load the content.Manage Preferences
Hermitage Green will be embarking on a nationwide tour from October to December, 2021. Click here for more info.
Photos: Myriam Riand