Festival co-curator Jürgen Simpson introduces this year's Light Moves Festival of Dance, Film and New Media, which runs from 23-26 September 2021 in Limerick and online.
It is seven years since Light Moves first opened its doors to audiences at Dance Limerick's wonderful St. John's Church space. This year, from the 23rd to 26th of September, the adventure continues with events taking place at indoor and outdoor venues throughout Limerick city, at Glór in Ennis, plus online events.
Light Moves started life as a festival dedicated to 'dance on film', with audiences, both nationally and internationally, responding enthusiastically to its unique bridging between physical performance and media. Evolving continuously since then, its events embrace the many ways in which artists, performers and technologists engage with movement and the body. From mainstream cinema to the art gallery, the role dance and movement plays is remarkable. And today, the body's expressive potential, its gestures and touch and exploration of the spaces we share, seems particularly significant during these physically disconnected times.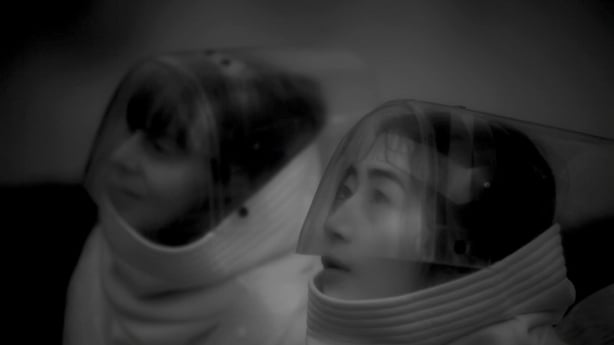 So it is perhaps not surprising that this year's festival balances its cinematic programmes with a particular emphasis on live performance. What might be surprising though is the screening of a film that you don't actually see. Presented at Limerick's Belltable, Blind Cinema, by artist Britt Hatzius, requires audience members to wear blindfolds. Instead they discover the film as it is experienced by a team of children who describe the film in their own words via numerous small loudspeakers placed throughout the cinema.
Reaching across Limerick city is Spiral, a live performance series exploring the rich possibilities of live electronic music, real-time digital video art and dance performance. Inspired by the intimate On The Spot electronic art events that have dotted US urban landscapes in recent years, Spiral showcases the work of ten electronic artists and three dance performers and does so across outdoor and indoor settings. It includes the fizzes and pops of one of electronic music's finest voices, Beatrice Dillon, whose rhythmically fascinating music is as comfortable in an art gallery as it is in a club setting. Another event brings together 3D cameras, live dance performance and electronic music with digital artist Tim Redfern, dancer Salma Ataya and musician New Jackson (David Kitt).
But chances are, the biggest surprise will be for those coming across the four outdoor performances located at Colbert Train station, The People's Park, Shannon Bridge Skateboard Park and The Hunt Museum Garden with music by Gareth Anton Averill, Aoife DeMille, Pauric Freeman, Lara Gallagher, Tadhg Kinsella and Duncan Murphy, and dance performers Angie Smalis and Isabella Oberländer.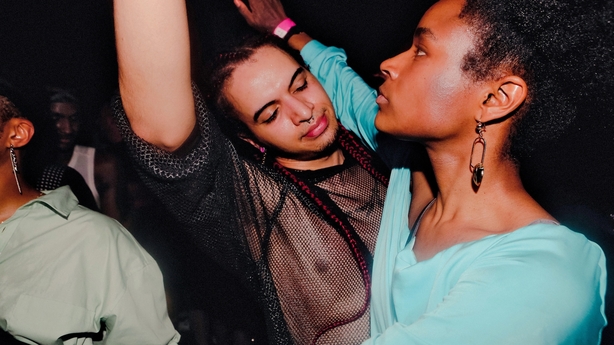 One of the festival's four feature films is Bring Down The Walls by Turner prize nominee Phil Collins, a poignant yet joyous film that considers the US prison system's disproportionate targeting of people of colour, the marginalised and the poor. Rapture and Rupture, one of seven short film programmes features visual artist Clare Langan, and invites audiences to discover our relationship with the environment in surreal, magical and tangible ways.
There are plenty of talks, including conversations with choreographers Jean Butler, Joan Davis and Maria Nillson Waller with her collaborator, artist Clare Langan. And finally, for anyone in Co. Clare, the festival's closing event is at Glór on Sunday evening.
Light Moves runs from 23-26 September 2021 - find out more here.