Filmmaker Niall McKay introduces his short film The Ferry, which screens on RTÉ 2 on September 13th as part of the Shortscreen series - watch The Ferry here, via RTÉ Player.
If you are ever around Wicklow and you see an idiot driving a tiny black Citroen with red Fast and Furious flames on the doors, that's me.
The topic of stunt cars came up one morning in 2017, during a production meeting for our short film The Ferry. In the script, I had written that our lead character, an elderly woman, was driving a 'boy racer' car. But to rent a stunt car would cost us €3500 a week - just under a quarter of our entire budget.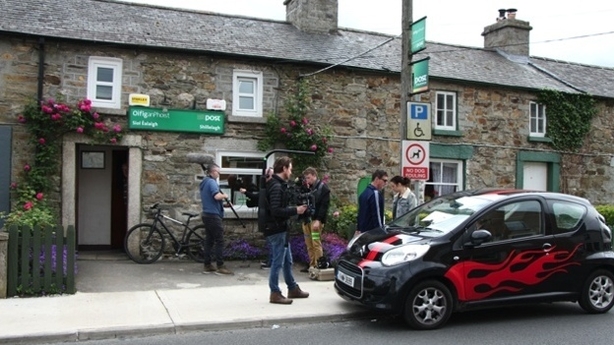 Our wonderful production designer, Orla Maher, suggested that we use my jam-jar-sized Citroen C1 - but just "tart it up a bit". Those flames are my penance for making the film - a darkly comic mystery, with a twist, about the issue of forced adoption in Ireland. Sister Helen always said that I would end up in fiery flames; her attempt to scare the bejaysus out of me as a seven year old for some cardinal sin such as "messing," "laughing," or "leaving skid marks on my underpants."
Like many people, I have a love-hate relationship with the Sisters.
They raised me from age seven to thirteen. Sometimes impossibly cruel, sometimes unpredictably kind, they ran a junior boarding school in Naas that saved me from an orphanage called the O'Brien Institute, later closed because of its harsh and abusive treatment of kids.
The topic of forced adoption (and I use the phrase knowingly) became a bit of an obsession when my wife, Marissa, and I were living in America and trying to develop a documentary on the subject. We had interviewed a number of Irish-born adoptees who felt their country had abandoned them. It was, impossible, they told us, to find who they were and where they had come from. The Irish State, they said, conspired with the Church to block and are still blocking every attempt to find their origins.
At the time, more than a decade ago, Irish funders found the topic 'a bit melodramatic' for their tastes. Genuine emotion is notoriously difficult to capture in a documentary. And yet, a film without it is hollow and unsatisfying.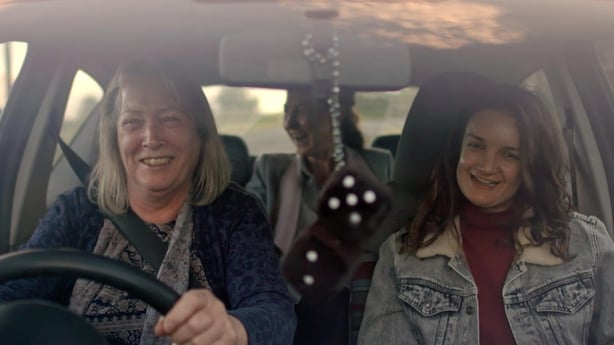 So I wrote a fictional script that attempts to deliver comedy and pathos in a complex and nuanced story. For it to work, I realised that that the film could not be some woe-begotten tale of'those unfortunate women and children.' Using phrases like 'victim' and worse 'unmarried mothers' is not only destructive , it's patronising. The film needed to be about 'us' rather than 'them'. 'Forced adoption' is Ireland's story. They are our children and our parents. Tragedy is often found in comedy. And for me, the best comedy comes from character.
With The Ferry, I was lucky. I had a startlingly good cast of Aoife Duffin, Deirdre Donnelly, and Clodagh Bowyer. Mostly, my job was to set up the scene and keep out of their way. Lenny Abrahamson once told me, that best thing you can do as a director is to know when to'shut up'and let your actors act. I could not believe my eyes as the drama unfolded and the actors brought their own unique twists to the characters I wrote.
I hope you enjoy the short film. If you don't, you know where to find me, surrounded by the 'fiery flames' as Sister Helen predicted.
Niall McKay is a Emmy award-winning writer/director. The Ferry screens on RTÉ 2 on September 13th at 11.35pm, as part of the Shortscreen series.