For Sunday Miscellany on RTÉ Radio 1, Jim McKeon celebrates a hurling legend - listen to Christy Ring - The First Superstar above...
I first met Christy Ring when I was eleven. We'd won the under-twelve street league final and we were to go along to the Glen Hall to receive our trophies. It shows how poor a hurler I was when I was placed 19th in the waiting queue. One by one my team-mates went up. At last my turn came and, with legs like jelly, I walked up the aisle, head down, hair over my face. As the great man shook my hand and two things stood out. First, his massive wrists. Second, he had the most unusual steel blue eyes which seemed to have a built-in twinkle. I'll never forget what he said to me: 'keep your eye on the ball even when it's in the referee's pocket.' He presented me with my trophy. That night I floated home.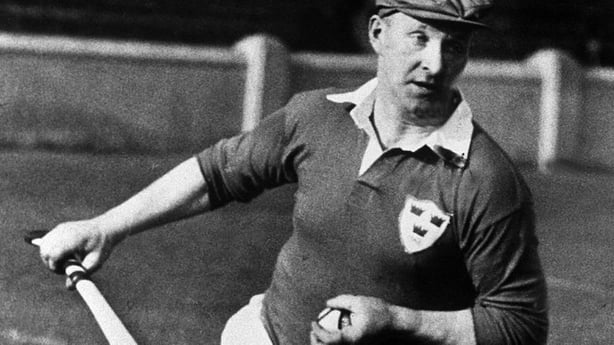 Not alone was Christy Ring the most charismatic player of all time at his chosen sport, but for a quarter of a century he was outstanding when the standard was at an extraordinary high level. He played with fire in his veins and a pride and passion in his performance. At the age of 16 I cycled from Cork to Limerick just to see him play. He was reputed to double the attendance wherever he played. He was the only player in the world I would pay money to see training. He tried the impossible. What other player would practice cutting the ball over the bar from behind the corner flag?
Listen to more from Sunday Miscellany here.