We're delighted to present an extract from Did Ye Hear Mammy Died?, the new memoir by Séamas O'Reilly, published by Fleet.
Did Ye Hear Mammy Died? is Seamas's memoir of growing up as one of eleven children in rural Northern Ireland in the 1990s after the death of their mother when Seamas was five. It is the story of a boy growing up; a family bonded by loss, love and mockery; and their triumphs and disasters as they reached for their goal of some kind of normality.
---
When I was a child, it seemed as though my dad knew every priest in Ireland. This is because he knew every single priest in Ireland. Irish priests happen to be my father's specialist subject. By this, I do not mean the Irish priesthood, as in the history and customs of that institution (though on that topic, too, he is undeniably strong). I mean the literal, individual priests. Each of them. By name, location and family connection. Ireland's small population, combined with my parents' energetically devout Catholicism, put them on friendly terms with most of Ireland's clergy during that extensive period of the twentieth century when Ireland was a net exporter of priests. It's worth explaining just how comically, parodically Catholic my parents were. They weren't just avid churchgoers and committed in their home lives, they also gave readings at Mass and served as eucharistic ministers, handing out communion to parishioners.
They worked within various Catholic-flavoured remits: charities, prayer groups and councils that gave a papist slant on marriage, vocation and youth outreach. My mother spent her entire professional career teaching in Catholic secondary schools, and my father volunteered as treasurer of our Catholic primary. More memorably still, there was a short period in the late nineties when he taught computer skills to the nuns who lived in the attached convent. We more than once visited Catholic sites like Lourdes and Knock on family holidays and experienced the true scalding heat of boredom at large, outdoor Masses in the wind and rain of holy fields.
Before I was born, my parents took the opportunity to embark on a cross-continental trip that took in not Florence and the Louvre, Barcelona or the Algarve, but the many and splendid Marian shrines of Europe. There was also, let's be honest, the fact that they had eleven cardigan-wearing little children, arguably the most solid credential that exists within Catholicism short of holy orders. They were paragons of piety, and aspired to raise the lowermiddle-class ideal of a good Catholic family. If only one of us had managed to spot a statue of the Virgin Mary riding a bike or smoking a fag, it's a fair bet my mother would be a saint by now.
We need your consent to load this rte-player contentWe use rte-player to manage extra content that can set cookies on your device and collect data about your activity. Please review their details and accept them to load the content.Manage Preferences
Listen: Séamas O'Reilly talks to Ryan Tubridy about Did Ye Hear Mammy Died?
Unfortunately, after the golden years of the early twentieth century, during which it seemed that barely a week went past without such a sighting, the boom was over by our time, strangely coinciding with the advent of reliable compact photography. It's sometimes hard for me to work out whether we were ourselves especially holy, or if
we simply lived through a particularly holy time for my mother, when her faith gained greater expression in the face of death. I was well into adulthood before I realised that in every single memory I have of my mother, she was living with cancer, or the fear of its recurrence. But while it does seem that her faith was strengthened by her illness, it's also true that she was very committed to begin with. The Catholicism of my parents leaned less on dogma and more on a generalised sense of gratitude, humility and fellowship, and an emphasis on family and community. They didn't go for diatribes about hell, sin, masturbation and abortion. We did hear about that stuff in school and at Mass – most especially abortion, which was almost always described as part of 'the culture of death', to use the church's favourite phrase of the time – but even then only infrequently. Insofar as evil was ever mentioned to me as a child, it was less in relation to touching myself or fancying boys and more to do with present, quotidian sins, like making fun of people with disabilities or becoming involved in paramilitary violence. On this latter point, my parents were particularly clear.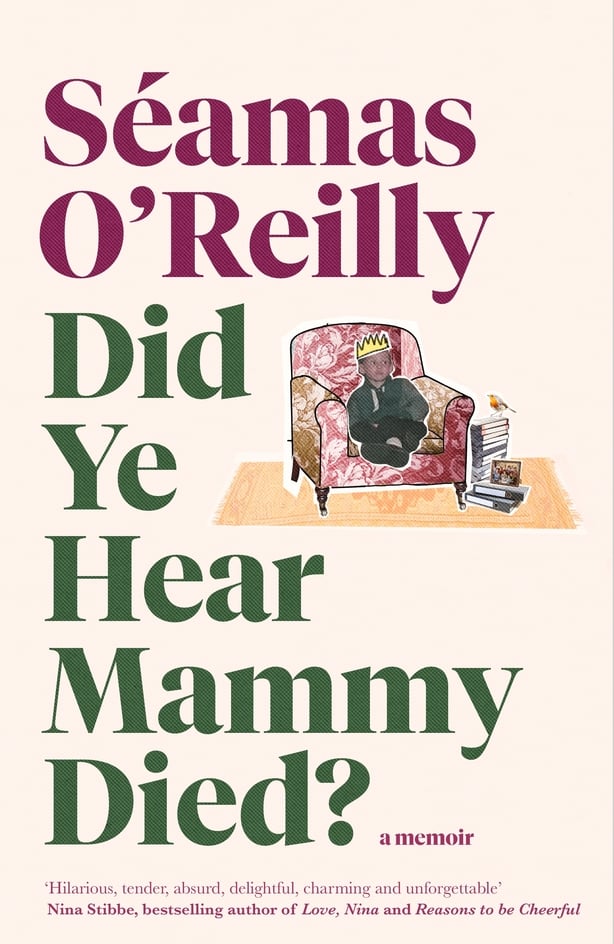 Contrary to the narrative often pushed by outside chroniclers of the Troubles, the sectarianism we saw everywhere growing up was not so much religious as tribal. In Derry, a Catholic didn't mean someone who had internalised the virgin birth and the transubstantiation of Christ's corpse into a sliver of cheap, waxy, haunted wafer. Catholic in the common parlance merely meant someone who was born of Catholics, no matter what their feelings about Christ's literal existence, or their opinion on the Second Vatican Council.
The Catholics who made up the IRA were almost exclusively Catholics in this sense, and the same was true of all the Catholics mentioned on the news after each round of murders. They were Catholics in that they were not Protestants, and vice versa. My parents, on the other hand, were Catholics in the more full-strength prescription of the term, and lived the values of tolerance, kindness, mercy and forgiveness that perhaps organised Catholicism didn't represent at the time.
Did Ye Hear Mammy Died? by Séamas O'Reilly is published by Fleet and is available now.