The RTÉ National Symphony Orchestra and a host of Irish soloists present a summer season of live concert programmes from the stage of the National Concert Hall. Watch above, and download your digital programme here.
Two bright Baroque masterpieces add sparkle and splendour to a summer's evening, as a pair of German masters serve up scintillating, colour-saturated musical postcards from Italy and England.
Acclaimed for the "stylish verve" (BBC Music Magazine) of his hi-octane conducting, Peter Whelan returns for his second appearance with the RTÉ National Symphony Orchestra, with soloist Elaine Clark stepping into the spotlight for Bach's Venetian concerto with a decidedly un-Italian twist.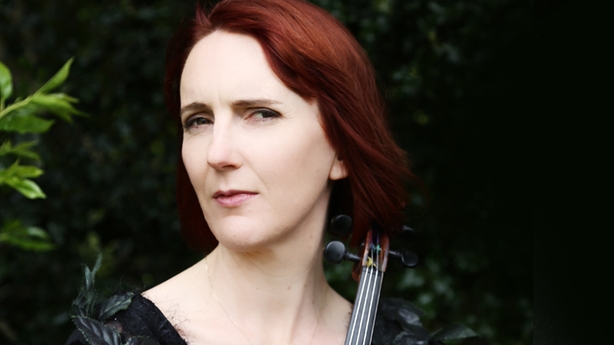 Although Bach never visited Italy, he was clearly dazzled by the thought of its Mediterranean warmth and light. The E major Violin Concerto opens with more than a dash of Vivaldi-like brio, spirited writing for the solo instrument matched by a buoyant orchestral accompaniment that calls to mind the brilliance and bounce of the mighty Brandenburg Concertos.
At its heart is a melting slow movement of touching fragility from Bach at his most inspired and poignant, while its finale is exuberantly dispatched, the violin becoming ever-more ecstatic in virtuosic leaps, the orchestra matching it with all the glittering elegance of a French-accented rondeau.
Handel's Water Music is one of Baroque music's highwater-marks. Commissioned by the English king George I for a royal jamboree along the River Thames in 1717, it is as lavish as it is grand, a glinting kaleidoscope of sounds and colours brimming with regal pomp and circumstance. With horns to the fore, the First Suite (the most popular of three drawn from the occasion) bristles with all the imperial vim and verve called for, its blend of oboes, bassoons and strings inking in ceremonial bombast with a winning theatricality.
Programme:
Bach - Violin Concerto in E major
Handel - Water Music Suite No. 1
The RTÉ National Symphony Orchestra with Peter Whelan (conductor & harpsichord) and soloist Elaine Clark (violin).