We're delighted to present an extract from The Night Caller, the new thriller by Martina Murphy, published by Constable.
On Doogarth East Bog, Achill Island, a body is found. The close community is stunned to learn that it's Lisa Moran, a popular teacher who disappeared two days earlier.
DS Lucy Golden is assigned to the case. For her, it's personal. As an Achill native, she knows that sometimes great evil can lurk in plain sight...
---
Eight months previous ‒ The Captain
But, Jesus, she'd been some feckin' weight, the size of her. And she'd been a screamer to boot. And he had struggled, feckin' struggled, to carry her from the bathroom, where she'd made a right mess, across the bog to the water tank. But it was done now, save for the auld fella in the house, mithering and moaning. He should finish him off too while he was at it.
But no. He'd proved himself and probably would again, so he'd leave him alone for the time being.
He wiped his hands down the legs of his jeans, bits of blood and spatter making a right mess of them. He'd have to do a great tidy-up on the place, so he would. Bleach the place.
Pearl, her name had been. But she was no pearl among women, that was for certain sure. An auld bitch, just like the other one, years ago. He'd given Pearl a chance, but her trying to work the old man against him was something he wasn't prepared to overlook. And the old man falling for it, all over again. That had cut deep, so it had. Pearl had died roaring. All in all, it was a sad state of affairs.
And now, after all the shouting and screaming, there was silence. That pure, earthy envelope of quiet that you could only get way out here. All around him lay the bog, brown, with hints of purple in its spring coat. He could sense that the land was readying itself, getting set to bloom. In a few months the bog cotton would turn this place pure white. Marigolds and sundews would abound. But now the sky loomed grey and oppressive. He could hear the lap of the ocean past the road beyond, and meanwhile, the bog stretched away in every which direction, keeping its silence and its secrets.
The water tank where he'd put her was rust-coloured in the dipping of the evening sun. This bit of land would probably be his one day, he thought. One day soon. But he wouldn't take it: he'd sell up, put the money into his own place. Too many memories here, too many memories in his head. Too many memories on his body.
He put his hands into his pockets, took a final look at the water tank, a final look at the fields. It had not been meant to go like this.
The next one would be better.
Closer to home.
He knew which one.
He just had to bide his time.
Ready himself.
---
Present Day – Day 1
The call comes at ten in the morning. I'm in the middle of signing off on an investigation that has ended well for me and my partner, Dan. Without breaking a beat, I reach over and put the phone on speaker while, one-handed, I continue to type the final paragraph. 'Detective Sergeant Lucy Golden.'
'Lucy, it's William.'
I stop typing. The DI would not call unless something was up.
'Hi, Cig, I'm listening.' Across the desk, Dan looks over, eyebrows raised.
'I want you and Dan to get on down to the bog at Doogort, there's been a body found.'
'Doogort's bog, Achill Island?'
'Yes ‒ you're local, they'll talk to you. We think it's that missing girl, Lisa Moran.'
I'd heard of Lisa Moran, not because she'd been a high-profile missing person but because my mother had told me. I'd got in from work three days ago and she'd met me at the door almost bursting with the news. I'd barely got my coat off by the time I'd been given all the details. I hadn't taken much notice because Achill Island, my home place, was a nowhere land where nothing much ever happened. There had been a murder once, over twenty years ago, when I'd been stationed in Dublin, but apart from that, the island was a speck in the Atlantic Ocean, joined to the mainland by a bridge, whose sole purpose was to make it easier for tourists to come in the summer.
'Can you give us some background, Cig?' Dan asks, as we pull on our jackets.
'They'll fill you in at Achill Island garda station ‒ they're clearing a space for you now ‒ but what I can gather is that Lisa Moran, twenty-five, disappeared three days ago while walking home from her job in a primary school on the island. She had no drug issues that we can find, no depression or other mental- health issues. In short, according to the regular lads who investigated the case, there was no reason for Lisa Moran to want to disappear.'
'CCTV?' I ask.
'Some, but nothing from where she vanished. Get on down here. Joe Palmer and I are on the scene and I want you and Dan as part of the investigation. The super has appointed me SIO.'
'Okay, thanks.' I disconnect, and watch as Dan gulps the dregs of his coffee before hopping up too. He jokes that it's the detective in him, the habit of never leaving anything unfinished.
'So, Achill Island garda station, here we come,' Dan says, as we head out of our own station in Westport, which is fifty kilometres from Achill, to pick up our standard-issue Hyundai i40. Dan has got his jacket on upside down and is trying to wrestle his sleeve free.
'Yep.'
'A homecoming for you,' he jokes.
I make a face and he laughs, but in all seriousness, I seem to have spent my whole working life trying to escape the place and it keeps dragging me back.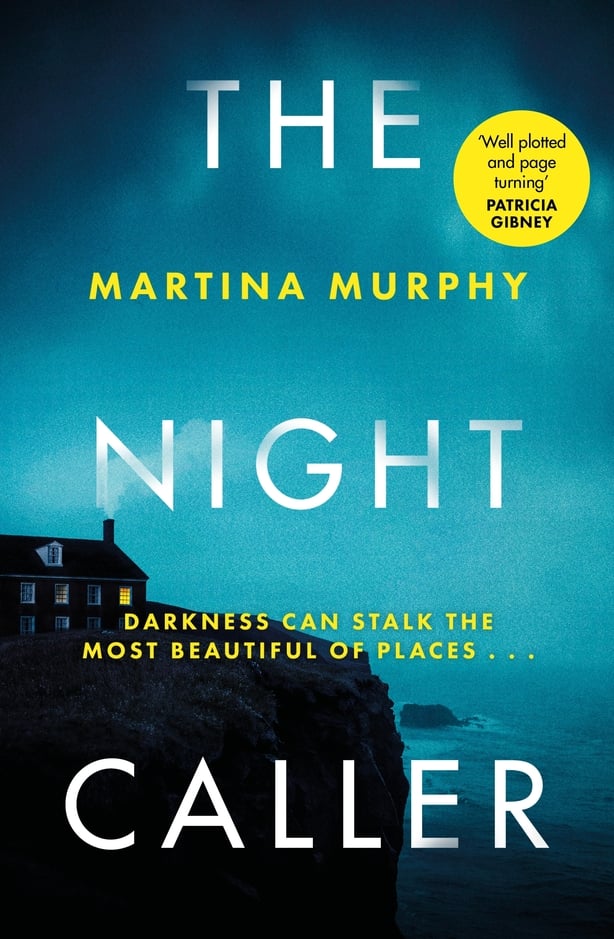 The Night Caller by Martina Murphy (Published by Constable) is out now.