A new book, Vicereines of Ireland: Portraits of Forgotten Women, which accompanies the current exhibition of the same name in Dublin Castle, tells the untold story of the women who were the faces of the British administration in Ireland. Read an extract below...
As the wives of the country's viceroys, the vicereines were once the fashionable figureheads of social, cultural and charitable life at Dublin Castle, in the days before Irish independence. Exploring the portraits, papers and personal objects they left behind, this book sets out to recapture their lost legacies. Campaigns to develop hospitals, relieve poverty, promote Irish fashions, and, remarkably, mitigate what several perceived as the injustices of British rule in Ireland, are just some of their overlooked initiatives. Often sympathetic but sometimes apathetic, the contrasting attitudes of the vicereines suggest a fresh, more inclusive reading of the British administration in Ireland, as viewed not only through its men but also its women.
---
I must keep a journal!! How many thousand times have I said that and how many books have I prepared and how many times begun and my heart has failed me … But my husband I think will become [a] subject for history and I have lived with him nearly 20 years and kept no journal of his eventful life … so for the 50th time in my life I resolve I will keep a journal.
-Extract from the journal of Maria, Marchioness of Normanby, 1838
As night began to fall over London on Friday, 17 August 1838, the last rays of the summer sun were about to be eclipsed by a brilliant display of diamonds, gilding and candlelight. The venue was Buckingham Palace, the host was the young Queen Victoria and the occasion was the birthday of the Queen's mother, the Duchess of Kent.
The evening's festivities began with a lavish dinner, after which the party was swelled by a host of ambassadors and aristocrats for a concert held in the grand saloon. For readers of London's newspapers the following morning, the abiding impression was of 'brilliantly illuminated' rooms filled with princely chatter and the tender strains of Rossini's Ti Parli L'Amore.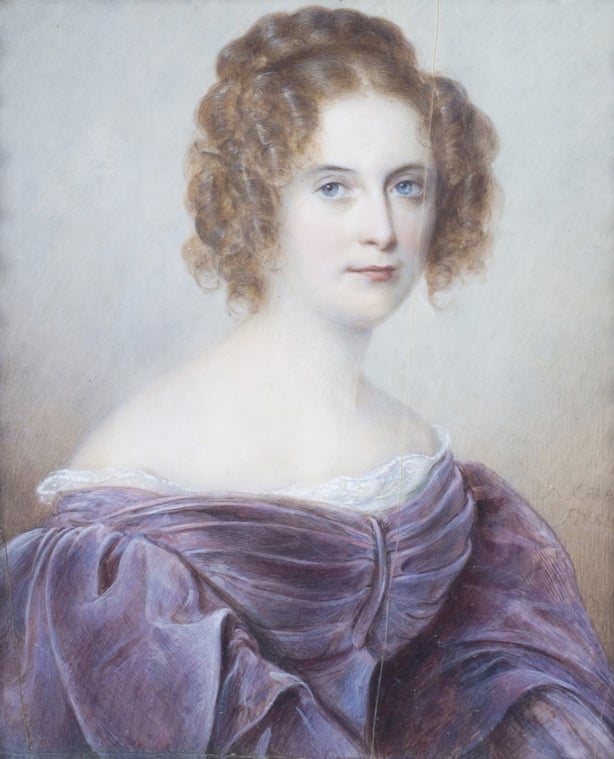 But for one woman, the luminous evening at court had not been without its shadows. For Maria, Marchioness of Normanby, its most vivid aspect had been a provocative anti-Irish outburst by the British Prime Minister, Viscount Melbourne, in the presence of the Queen. Writing to her husband the next morning, Lady Normanby recounted the tirade she had witnessed:
He began abusing the Irish nation yesterday. I told him how ungrateful I thought him… but he went off in his way, you know, 'a perverse artful false and fickle people – never any good with them, true Celts'!!! It provokes me, his fury… before the Queen… it must prejudice her against a part of her own people that God knows have never received justice from any English sovereign before.
With his anti-Irish rhetoric, Lord Melbourne had struck at the very heart of Lady Normanby's campaign, as the serving vicereine of Ireland, to foster the young Queen's support for the Irish people and their industries. In seeking to do so, Lady Normanby was working to address what she saw as the repeated failure of successive English monarchs to ensure the just treatment of their Irish subjects under British rule. This work had begun three years earlier when she had arrived at Dublin Castle as the wife of the new Lord Lieutenant of Ireland (viceroy) in May 1835. Provoked by Melbourne's potentially harmful words at Buckingham Palace, she now leapt to the defence of the Irish people and rebuked the most powerful politician in the land, telling him how ungrateful she thought him, in the presence of the Queen.
It was a typically courageous and sympathetic act on behalf of the Irish people but like so many during her time as vicereine, one that would find no place in either the morning newspapers, the pages of her journal or the annals of Irish history. Despite being remembered in her obituary as a woman who was, 'in the hey-day of youth if not a queen upon one throne, almost a queen of many' and whose 'career was an eventful and conspicuous one', she has not been the subject of any dedicated article or book and there is no entry on her in either the Oxford Dictionary of National Biography or the Dictionary of Irish Biography. Her life in general and in Ireland, in particular, has been almost entirely overlooked.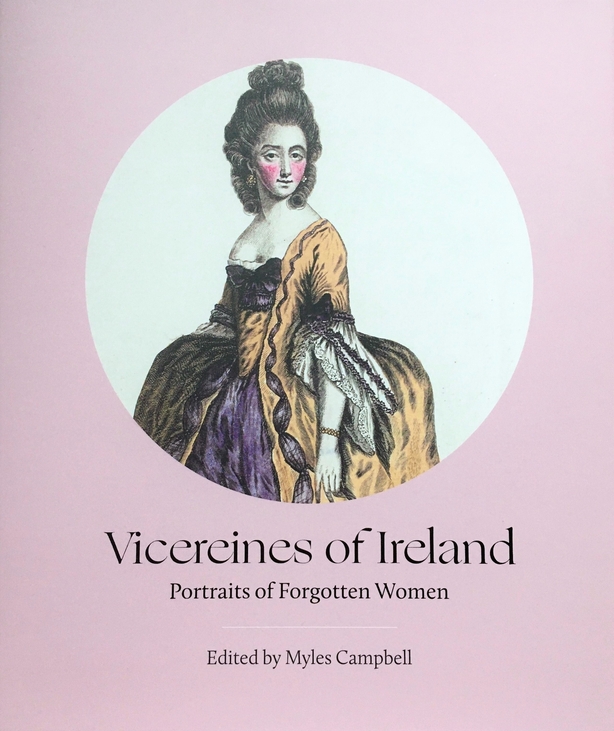 Leafing through Lady Normanby's red leather-bound journal today, it is, perhaps, possible to identify one of the reasons why. Seven months before her encounter at Buckingham Palace, she had sat down in her viceregal quarters at Dublin Castle to write the inaugural entry in that journal. In the first lines that flowed from her pen, which open this chapter, she had acknowledged a sense of duty to leave behind for posterity a record not of her own life, but of her husband's. Echoing the apparent views of most commentators who would later profile the leading figures of her generation, she believed that only her husband's 'eventful life', and not her own, could be considered a 'subject for history'. The aim of this chapter, which is based largely on her overlooked papers, is to retrieve her legacy as vicereine of Ireland and, in doing so, to show otherwise.
Vicereines of Ireland: Portraits of Forgotten Women, edited by Myles Campbell, is published by Irish Academic Press and is available here.